FGR Updates
May 1, 2015
This post will be used to provide details of ALL the updates from Forest Green Rovers in the days ahead.
14. Away Tickets Still Available For The Second Leg
(Dated Friday 1st May 2015.)
13. FGR Supporters Travel To Bristol For The Second Semi-Final Details
(Dated Thursday 30th April 2015.)
12. For @Official_BRFC fans at tonight's game, a bar in a marque behind North Stand serving alcohol, juice, water, snacks – open 4pm-7:15pm.
(Dated Wednesday 29th April 2015.)
11. http://www.forestgreenroversfc.com/news/first-team-news/2015/preview-all-set-for-bristol-rovers-tie
(Dated Wednesday 29th April 2015.)
10. http://www.forestgreenroversfc.com/news/first-team-news/2015/ticket-office-open-till-just-midday-today
(Dated Wednesday 29th April 2015.)
9. http://www.forestgreenroversfc.com/news/first-team-news/2015/park-n-ride-tickets-opening-times
(Dated Tuesday 28th April 2015.)
8. http://www.forestgreenroversfc.com/news/first-team-news/2015/away-ticket-details-for-play-off-second-leg
(Dated Monday 27th April 2015.)
7. http://www.forestgreenroversfc.com/news/first-team-news/2015/all-ticket-for-wednesday-s-play-off-clash
(Dated Monday 27th April 2015.)
6. https://twitter.com/hashtag/WeAreFGR?src=hash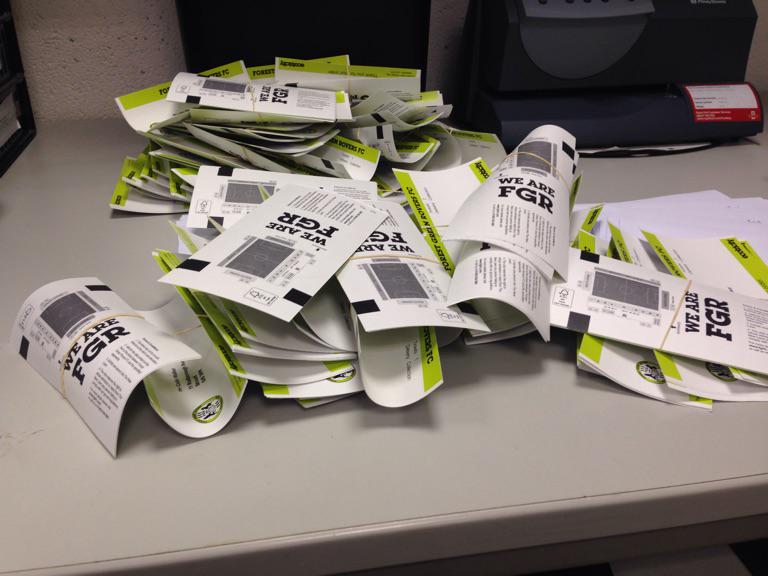 (Dated Monday 27th April 2015.)
5. http://www.forestgreenroversfc.com/news/first-team-news/2015/online-tickets-ended-for-Wednesday
(Dated Sunday 26th April 2015.)
4. https://twitter.com/fgrfc_official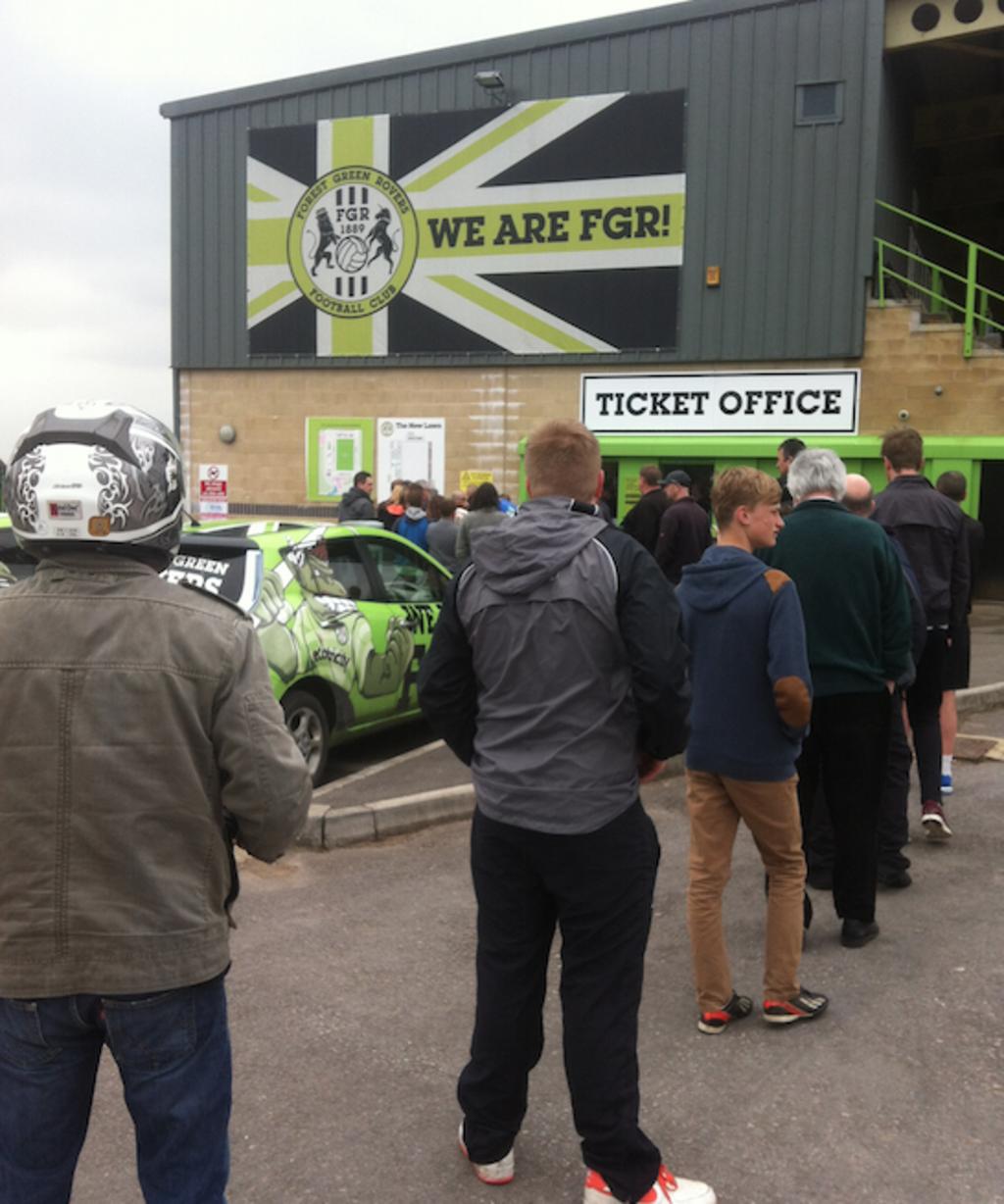 (Dated Sunday 26th April 2015.)
3. http://www.forestgreenroversfc.com/news/first-team-news/2015/important-note-on-general-sale-tickets
(Dated Sunday 26th April 2015.)
2. http://www.forestgreenroversfc.com/news/first-team-news/2015/ticket-update-ahead-of-play-off-semi
(Dated Sunday 26th April 2015.)
1. http://www.forestgreenroversfc.com/news/first-team-news/2015/fgr-reveal-play-off-ticketing-information
(Dated Wednesday 23rd April 2015.)