Wembley Coach Latest
May 16, 2015
Bristol Rovers Supporters Club have 33 coaches travelling to Wembley on Sunday May 17th 2015.
21 of these will depart from the Memorial Stadium.
The other 12 will depart from The Kingsway in Kingswood.
Please be at the departure point by 8.10am at the latest to board your correct coach.
Match the colour and number shown on the ticket with the sign displayed in the coach window.
For example, Memorial Blue Coaches, Coach: 5.
Do not attempt to get on any other coach other than the one printed on your ticket.
Departure time is scheduled at 8.30am. Please arrive in plenty of time.
Coach departures from MEMORIAL STADIUM: – Memorial Stadium Car Park, Filton Avenue.
Please note that there will be no car parking available at the Memorial Stadium.
Coach departures from KINGSWOOD: -The pick up point is on the Kingsway.
This pick up point is opposite Two Mile Hill Primary School, around the corner from the BRSC shop at 199 Two Mile Hill Road.
Please do not park or drop off on the Kingsway to avoid congestion.
At Wembley: – The coach will park in the YELLOW coach parking zone at WEMBLEY.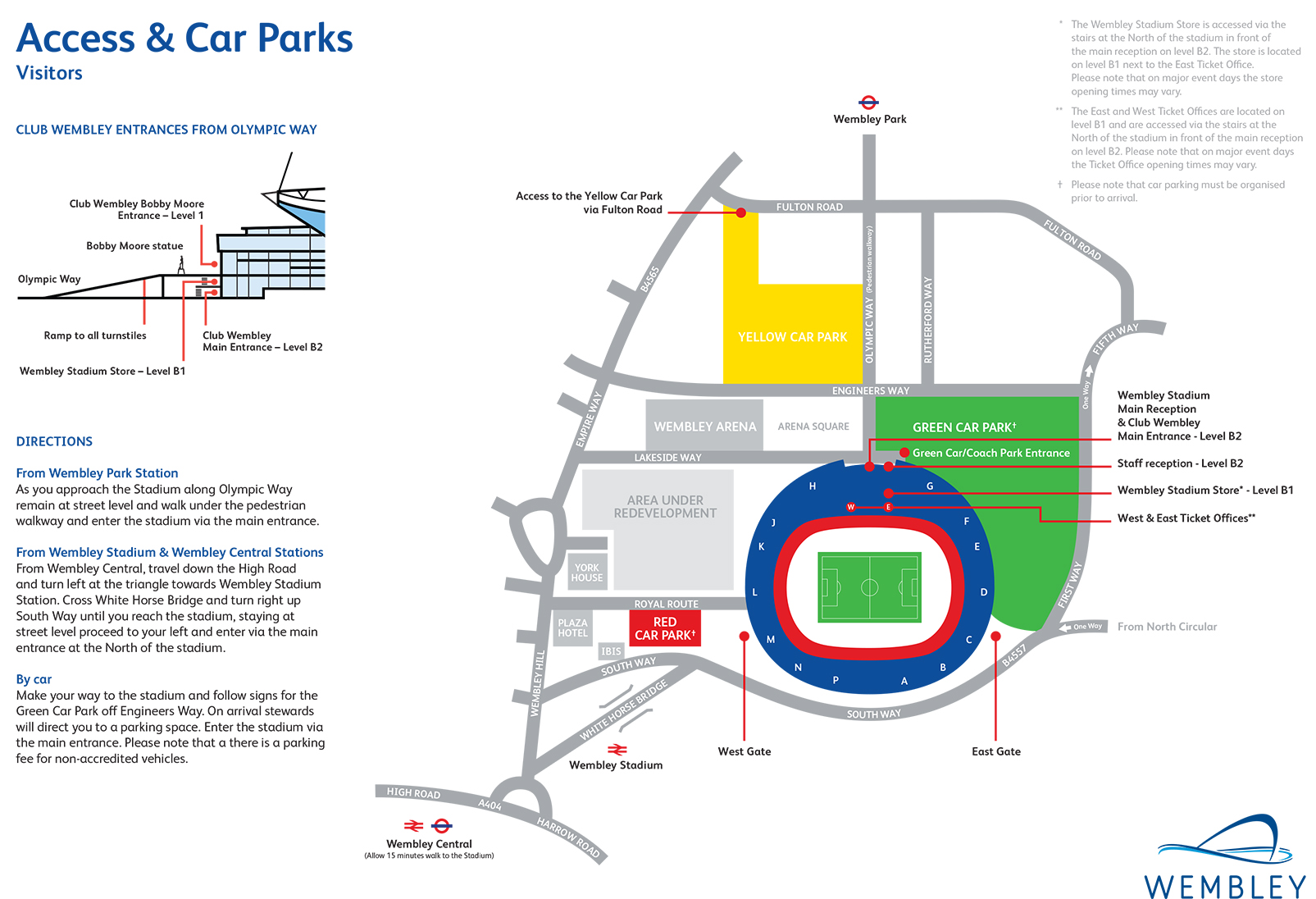 The coaches will remain in the same parking position while the match is on.
So supporters will be able to locate their coach with ease on return after the match has finished.
Please return to your coach directly after the conclusion of the match and/or ceremonies.
Hope you all have a good journey and we are victorious.