Wembley Links
May 16, 2015
This post contains links to the many Wembley items published recently.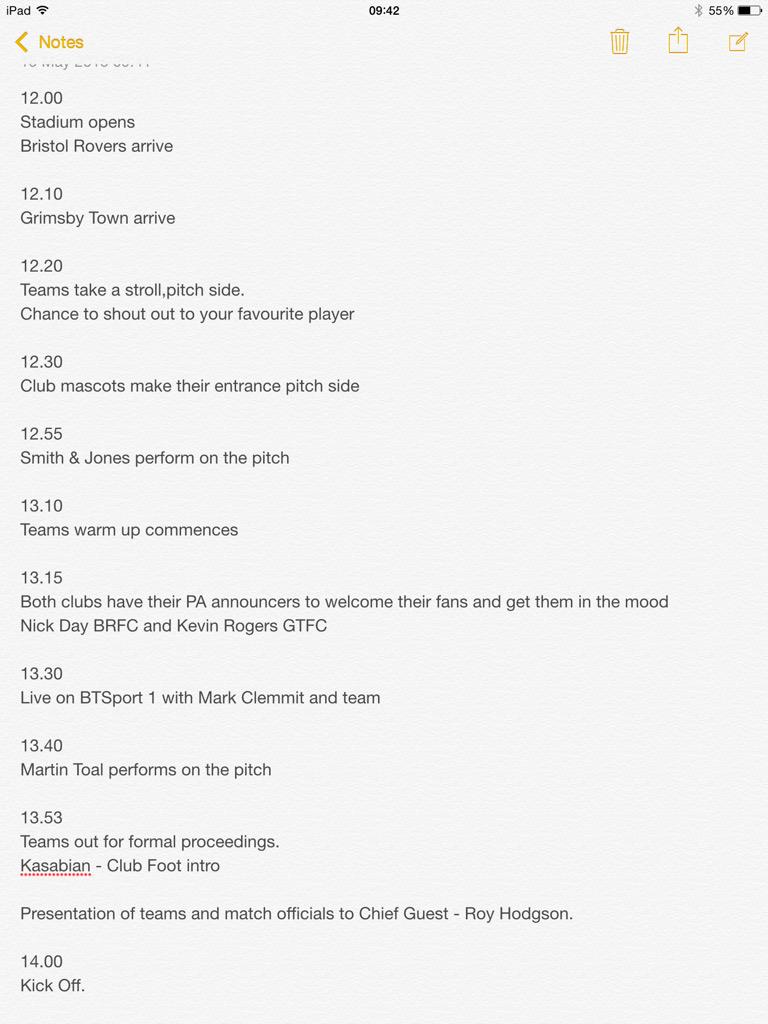 15. Wembley Coach Latest.
11. Sunday Trains From The West  and Trains From Grimsby On Sunday.
10. Wembley Events Site.
9. Wembley Travel And Transport Assessment.
7. Claim Your Match Tickets For Your Big Day Out Vouchers.
6. Bristol Rovers S.C. Coach Update.
5.  V.C.P. Promotion Final Ticket Sales.
4. Bristol Rovers Supporters Club Wembley Coaches.
3. Wembley Tickets For BRFC Supporters.