Hatters Tickets
July 20, 2015
LUTON TOWN TICKETS
Bristol Rovers travel to play Luton Town on Tuesday 18th August 2015.
The match at Kenilworth Road is all ticket for Bristol Rovers supporters.
Luton Town's home games this season are ALL TICKET for visiting supporters.
Voucher A from the season ticket book is required to purchase a Luton match ticket.
Priority Group One:- Tickets from Monday 27th July – Saturday 1st August inclusive.
Priority Group Two:- Tickets from Monday 2nd August – Friday 7th August inclusive.
Any remaining tickets go on General Sale from Saturday 8th August onwards.
Ticket Prices (All Seats) are as follows:
Adults – £18, Under 22/Over 65 – £13, Over 75 – £10, Under 18 – £6, Under 10 – £3.
Disabled Supporters (non Wheelchair) will pay one category lower than their normal price with a Carer, if required, going free of charge.
Wheelchair supporters should contact Luton Town Ticket Office direct on 01582 416976.
YEOVIL TOWN TICKETS
BRFC play Yeovil Town at Huish Park on Saturday 15th August 2015.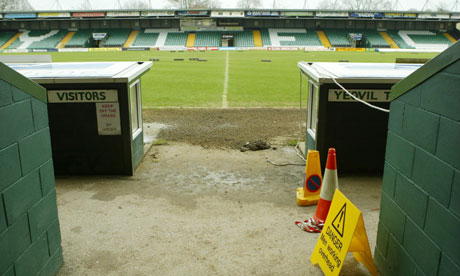 No details of ticketing arrangements for this match are yet provided by the Glovers.
BRFC hope to have tickets available for sale within the next ten days.
The details will be posted on this website and on social media outlets when received.