Cambridge 30/10
October 18, 2015
BRFC & BRSC bring live coverage of the Friday night match.
In association with Heineken, ADI and the Football League the SkyBet League 2 away fixture at Cambridge United on Friday 30th October 2015 will be beamed back LIVE from the Abbey Stadium.
Bristol Rovers supporters who are unable to travel to the match can watch from the Memorial Stadium Bars and Hospitality areas thanks to a live beam-back in this 7.45pm kick off encounter.
Advanced ticket prices will be:-
Adults –  £5 and Under 16 – £3.
Doors will open at 5:00pm and food will be available from Irene's Kitchen in the Bristol Room.
Ticket prices on the door will increase by £2; subject to availability.
A limited number of Executive Box tickets will be available, priced at £18 per person (inc VAT).
Each Executive box holds up to 10 guests.
(Please note there is no live commentary. However there will be sound and a live picture.)
To find out all the details:-  CLICK HERE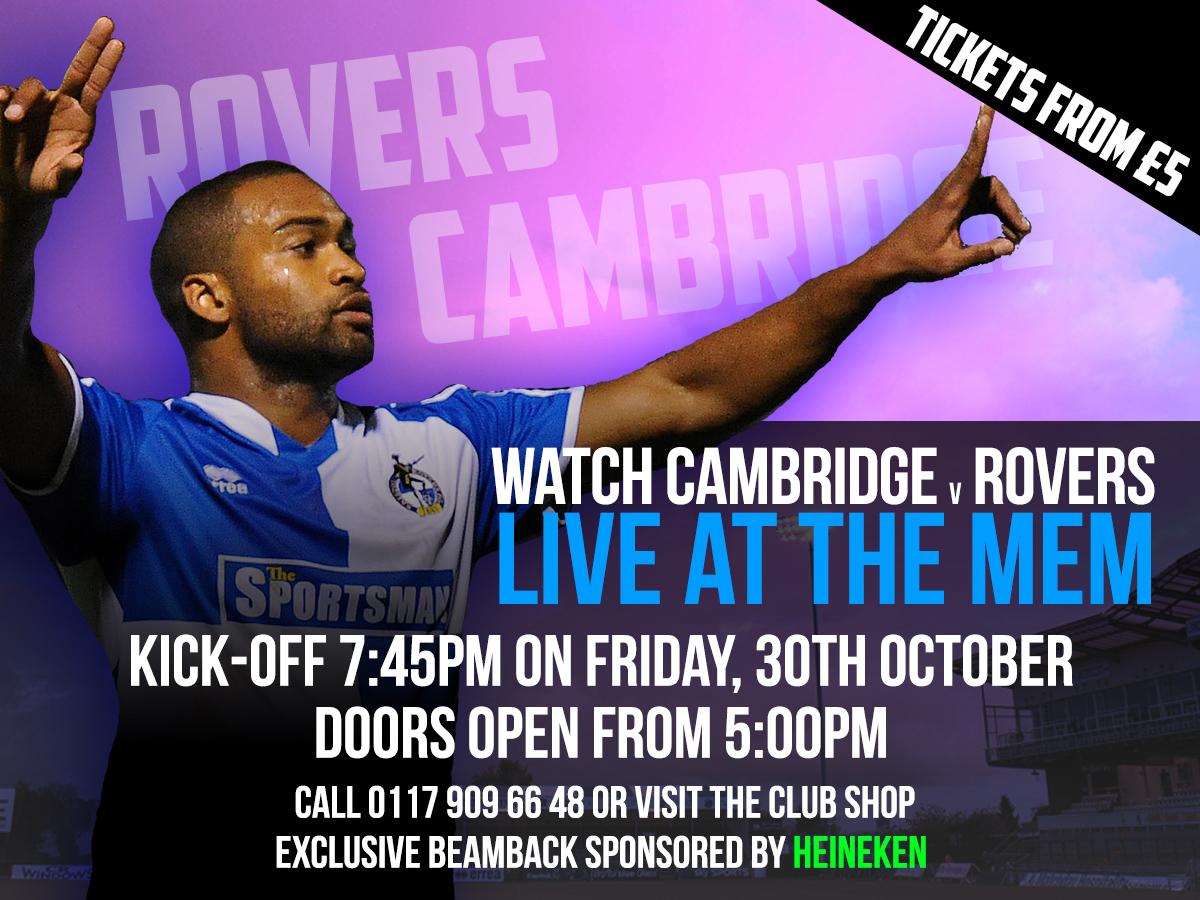 riday