Beam Back Feedback
November 29, 2015
Feedback On The Cambridge United Beam Back On Friday 30th October 2015.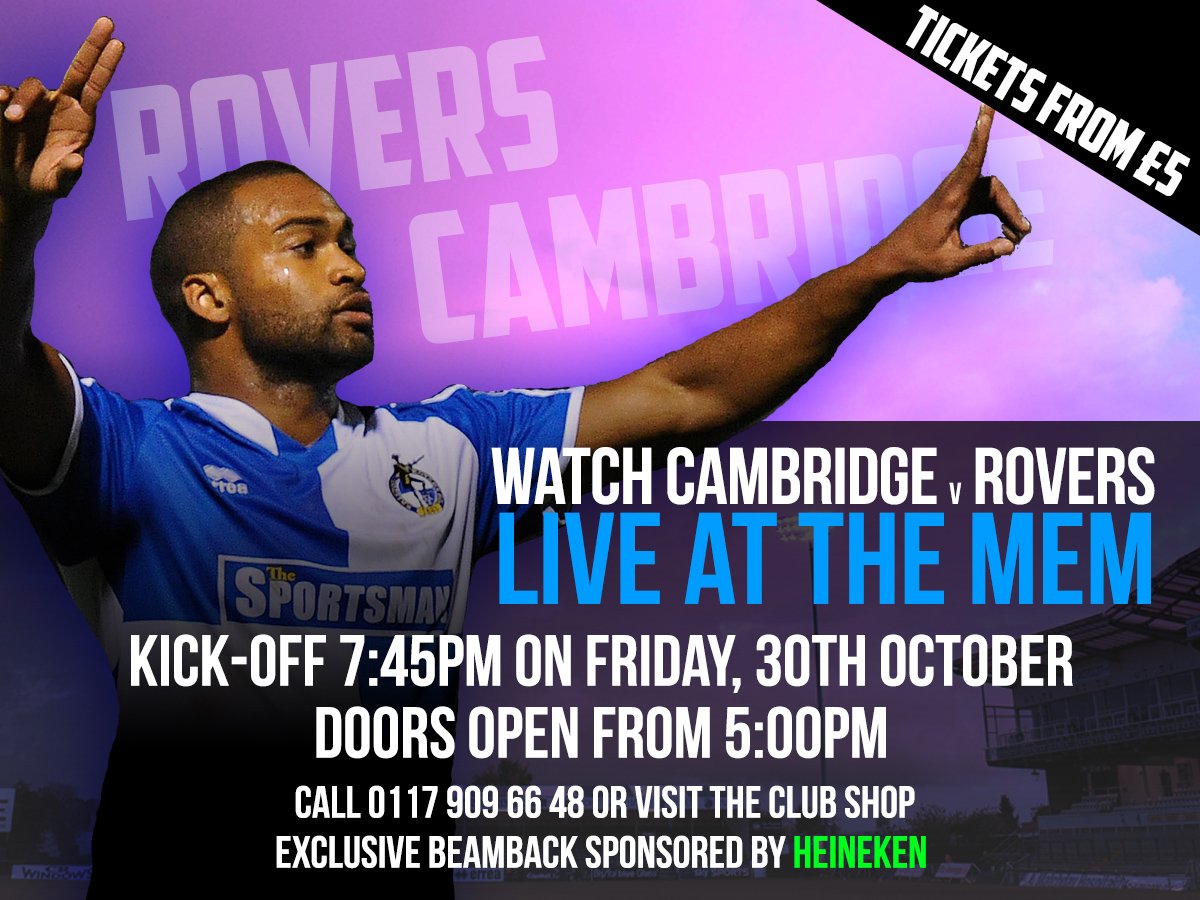 The supporters who attended the Beam Back at The Memorial Stadium were asked for their views.
The request was in this website post on 1st November 2015:- CLICK HERE
We asked those who attended to give us their perspective on :-
♣ Marketing,
♣ Pricing,
♣ Facilities,
♣ Atmosphere, and
♣ The Overall Event.
We asked supporters to tell us about the good and less good aspects of the screening and evening.
We also asked  in which area(s) of the stadium those commenting chose to watch the beam-back.
We were also keen to know if this screening persuaded fans to not travel away for the match itself.
Finally, we were interested in knowing if you would attend similar future Beam-Back coverage.
Here are a range of comments that give a flavour of the Beam Back.
"Would go again if it's possible."
"Bristol bar was the place to be."
"Can it be done for other away matches?"
"I would not do this for a midweek match."
"I would have liked commentary or even Radio Bristol commentary."
"Good night and well worth it."
"Will definitely attend any future live beam backs."
"The £5 entrance fee was a fair price."
"I would not have travelled to Cambridge on either a Sat or evening."
"£7 on the door entry charge was a bit excessive."
"Good selection of food and decent selection of drinks."
"Would I come along if you did another beam back?  Yes."
"Judging by the turn-out it was very successful."
"The heat in the Bristol Room was overbearing."
"The result helped, and everyone appeared to have a very good night."
"My misgivings about a single camera were completely unfounded."
"Plenty of screens and seats and good bar service with food."
"I could not see all of the screen when sat down."
"Preferred the small TV because on the big screen the colours looked quite faded."
"The atmosphere was superb in the boxes."
"Did it once but not for me."
"Well organised."
"Great night on Beam Back, waiting for the next one."
"Would it stop me going to an away game? I'd like to think not."
"Overall at £5 was a very good experience and would consider doing it again."
There are some minor concerns and some small changes might be advisable for future Beam Backs.
However, the overwhelming view appears to be that this initiative was worthwhile.