Gates Vandalised
December 24, 2015
Bristol Rovers report that the Memorial Gates have been vandalised.
The Memorial Gates and property outside were vandalised overnight on Wednesday 23rd December 2015.
There is shock and disgust throughout Bristol that these Gates have been the targets of vandalism.
It is hoped that the individuals concerned will quickly be identified and reported to the police.
Doug Harman, the Bristol City FC Executive Director, has issued the following statement:-
"BCFC are appalled to hear a minority of so-called City supporters have desecrated the Memorial Gates.
We join BRFC and the wider Bristol sporting community in condemning this action.
Anyone found guilty of carrying out this mindless act of vandalism will face a lifetime ban from Ashton Gate.
We are working with Bristol Rovers to ensure that the graffiti is removed as soon as possible.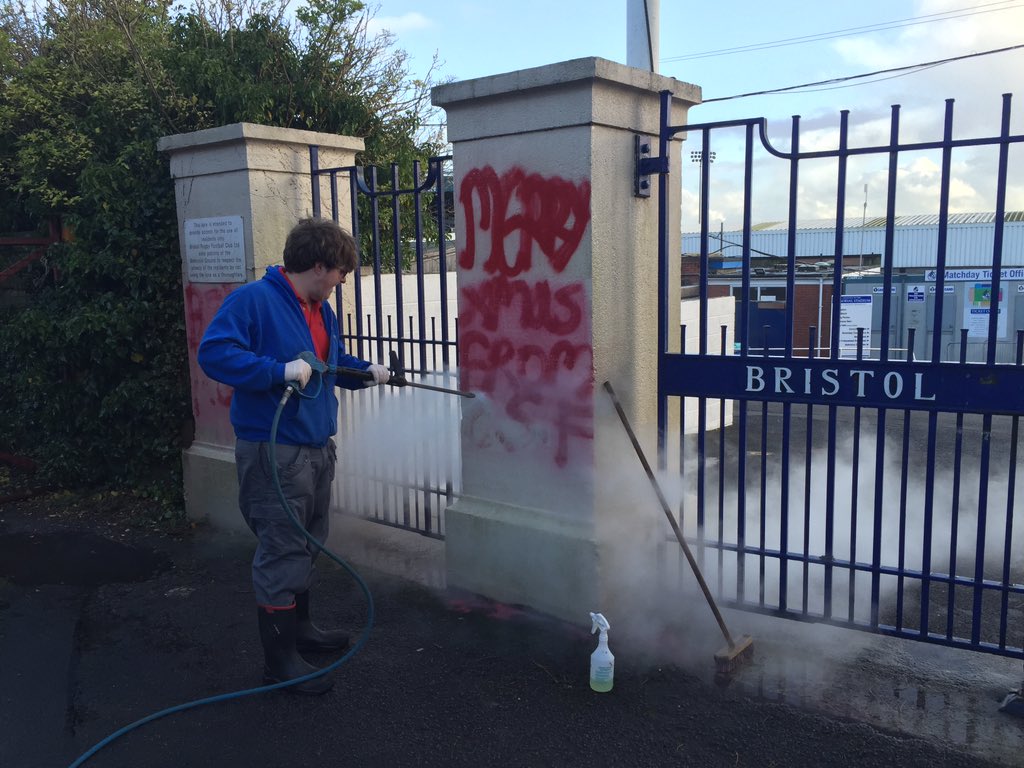 Jon Lansdown, Vice-Chair of BCFC and the son of the Bristol Sport owner, Stephen Lansdown, tweeted:-
"Disgusting, not in our name, not in any name. Will be banned if caught and turn out to be supporters."
A member of The Lansdown Club, thejetwashingcompany, has agreed to remove the graffiti immediately.