Bid On The Side
January 7, 2016
Busby Babes And 4-0 Magic In The Air
In 2006 BRSC organised a 50th anniversary event remembering the 4-0 win over the Busby Babes of Man Utd.
The evening began with a minutes silence in respect of Ray Kendall whose funeral was held on the same day.
Many of the club staff and officials attended Ray Kendall's funeral and wake.
It was felt that Ray would have wanted the planned event to proceed.
By co-incidence Ray made his debut on the Public Address at the Man Utd game.
Several players from the 1950's era attended, such as Bill Roost, Josser Watling and Georgie Petherbridge.
Also present was the Baron, Alfie Biggs, who scored two goals against the great Man Utd side.
Mike Jay gave some stats for the match and we watched some footage of Rovers from the era.
To mark the occasion several commemorative items were produced.
Three of these feature as a Bid on the Side below to raise funds for future BRFC stars.
i) A special programme which included a copy of the original programme in the middle section.
With of newspaper reports and reaction to the game in a modern style in the outer sections.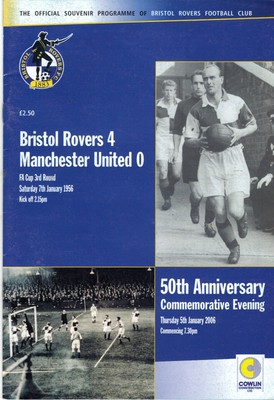 ii) BRFC 4 v 0 MUFC T-Shirt with Geoff Bradford watching an Alfie Biggs goals hitting the net.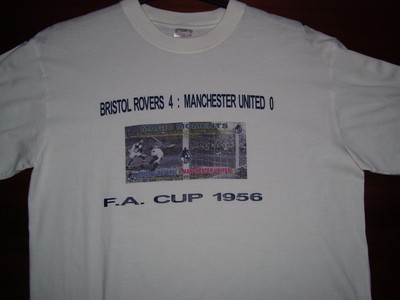 iii) A magic black mug, but when hot water is added, reveals the above picture from the game.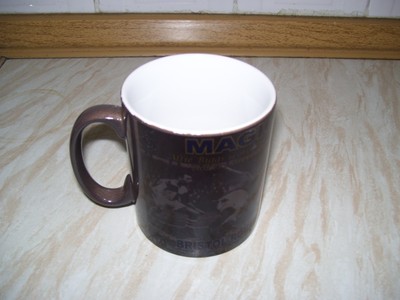 To find more information and make your bid:-  CLICK HERE