Portsmouth Tickets
January 12, 2016
Tickets are available for the Pompey Away fixture.
Bristol Rovers  visit Portsmouth on Saturday 13th February 2016. (3.00pm Kick Off.)
This match is ALL TICKET and the club have been allocated an initial 1,965 tickets.
Priority Group One will be able to purchase their tickets from:-
Wednesday 13th January through to Monday 18th January
(Season Ticket Holders please use voucher J).
Tickets will go on sale to Priority Group Two (including Supporters Club members) from:-
Tuesday 19th January until Friday 22nd January.
General Sale from Saturday 23rd January; subject to availability.
Ticket Prices :-
Adults :- £20
Senior (61+), Young Person (17-22), Ambulant :- £15
Unaccompanied Junior (Under-17) :- £10
Accompanied Junior (with paying adult/senior) :- £5
Wheelchair and Carer :- £10
Ambulant (Concession) :- £15
Ambulant (Junior) :- £5
Carers :- FREE (IF on highest rate of DLA)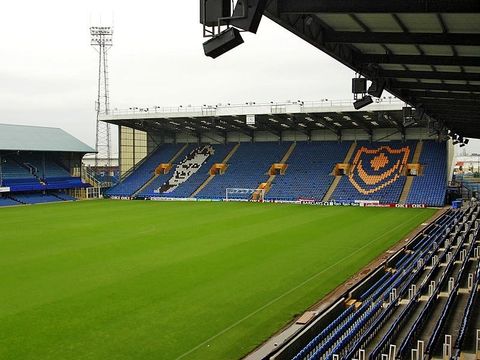 The Supporters Club are running coaches for those who wish to book up when purchasing tickets.
Coach Tickets :–
Members :- £15.50
Non Members :- £20.50
Depart :-
Kingswood, Kingsway :- 10.15am
Memorial Stadium :- 10.45am