Oskar The Star
January 13, 2016
Oskar Pycroft has walked out ahead of the Bristol City and Preston North End players.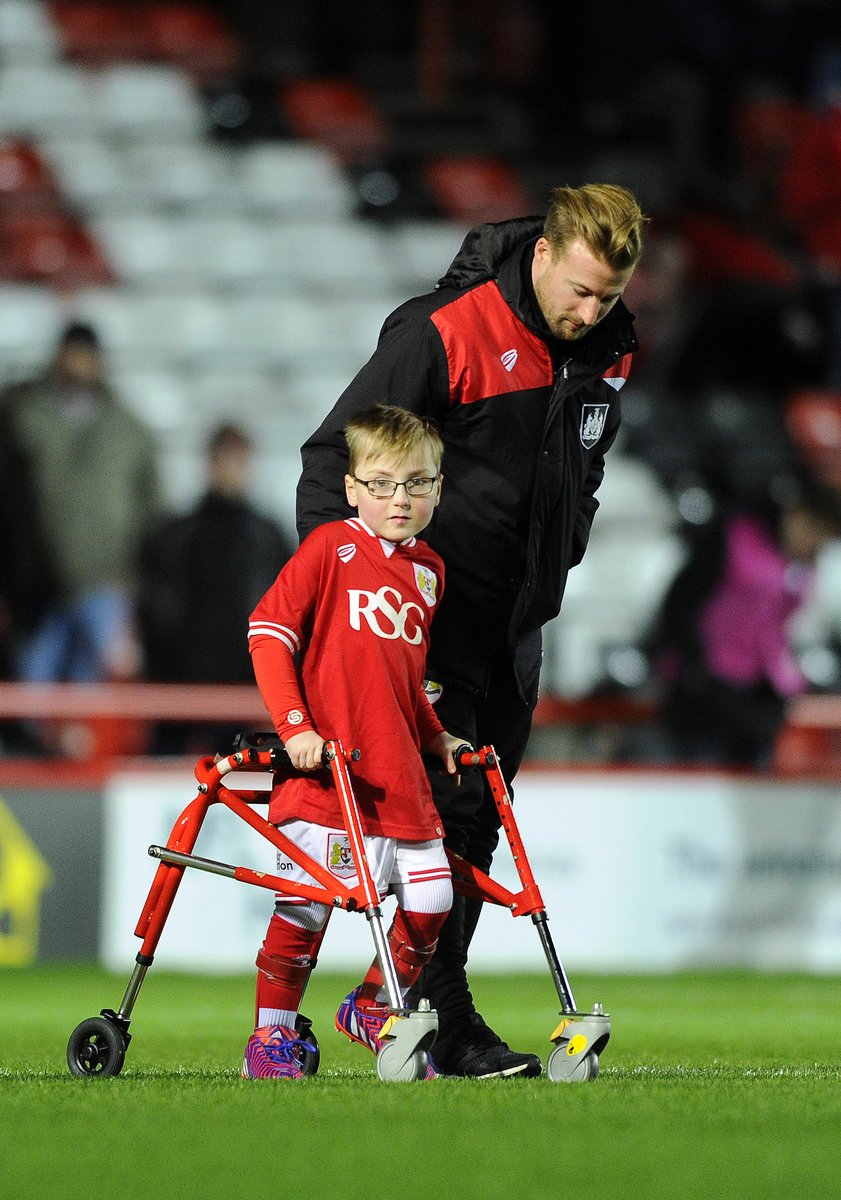 (This is a memorable occasion for Oskar, his mum Liz and the Darren Wright Foundation.)
This Mascot appearance comes one season after doing the same thing in his wheelchair.
It is a story that has captured the hearts of Bristol football and sports fans.
Fundraising started by the Darren Wright Foundation began in May 2014 to support Oskar and his mum Liz.
The aim of the fund-raising campaign was to cover the cost of his life-changing surgery.
Just under a year later, a cheque for over £57,000 was handed over.
In November 2014 there was a real turning point in terms of the appeal for Oskar Pycroft.
At the Bristol City game against Preston, Oskar was the mascot for the very first time in his wheelchair.
His family, friends and members from the Darren Wright Foundation did a bucket collection at the game.
Oskar's collection amassed over £10,000, with a further £5,000 being donated online.
The increased media coverage meant that online donations were steady over the next three months.
Oskar's charisma lead to a BRFC Quiz and a bucket collection at Bristol Rovers match with Torquay United.
This raised around £5,000; while uniting football fans.
Eleven incredible people, along with two support crew, then walked from Ashton Gate to Wembley Stadium.
This coincided with the Bristol City FC JPT final appearance against Walsall.
Special thanks go to Scott Wright, Rich Duffy, Sam Clothier, Chris Rose, Terri Bryant-Edwards, Harry Parfitt, Geoff Wager, Sarra Whitfield, Lisa Screen, Mike Lapham, Dan Wlaznik, Taff Alexander and  Melissa Coles.
While Oskar's fundraising is over, BCFC have announced that he is their first child ambassador.