Punky Time
March 4, 2016
Did you miss Having A Gas on Radio Bristol on Thursday 3rd March 2016?
Geoff Twentyman interviews Paul Punky Randall.
In the interview he discusses :-
The reason for him joining BRFC.
The origin of his nickname.
The circumstances of the move to Stoke City.
His time at Bath City and Frome Town.
His most memorable goals.
His role now as "El Presidente".
The managers he played under.
The players he played alongside.
His knee operations.
His return to Bristol from the Potteries.
His interview is contained in the first half of the programme.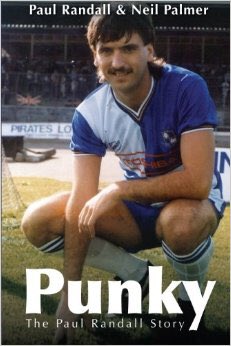 To listen to the whole programme :-  Click Here
A few images below may stir some memories.