Prostate Cancer
March 19, 2016
Are you able and willing to support this Prostate Cancer UK March by Jeff Stelling?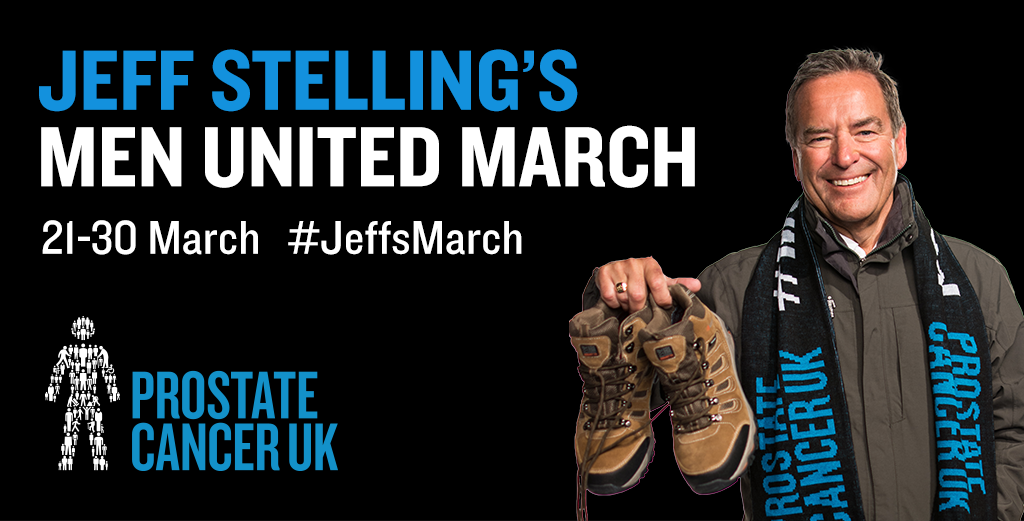 Bristol Rovers Director Ken Masters will be joining Jeff to walk the 26 mile London leg on Wednesday 30th March from AFC Wimbledon to Wembley Stadium via Brentford, Fulham, Chelsea and Queens Park Rangers.
Ken Masters, one of the Bristol Rovers Supporters Club Directors on the BRFC Board is helping.
Seventy one year old Ken said: "I am fully behind Jeff, to walk ten marathons in ten days is a massive challenge. Walking even one takes a lot of training and dedication to get properly fit.
Walking from 8 in the morning to 6 in the evening is not easy. It will be good to walk with Jeff on the final 26 mile leg and to help get over him the line."
Please help Jeff by sponsoring Ken.
Please go to https://www.justgiving.com/Kenneth-Masters2/ and follow the instructions.
All donations no matter how much will be greatly received.
Sky Sports presenter Jeff Stelling is set to take on the challenge of an epic charity walk to tackle prostate cancer. The walk starts on Monday 21st March during which time Jeff will attempt to complete walking ten marathons in ten days..
The Men United March sees Jeff travel from boyhood club Hartlepool United to Wembley Stadium. Along the way, the Soccer Saturday host will be joined by a host of famous friends and colleagues, as well as people whose lives have been affected by prostate cancer.
Jeff is raising funds and awareness for Prostate Cancer UK, the Official Charity Partner of the Football League. The ten-day campaign symbolises the charity's bold aim to tame a disease, which kills 10,000 men every year.