The Pirate
March 25, 2016
For the Cambridge United game there is a 72 page programme that will cost you just £3.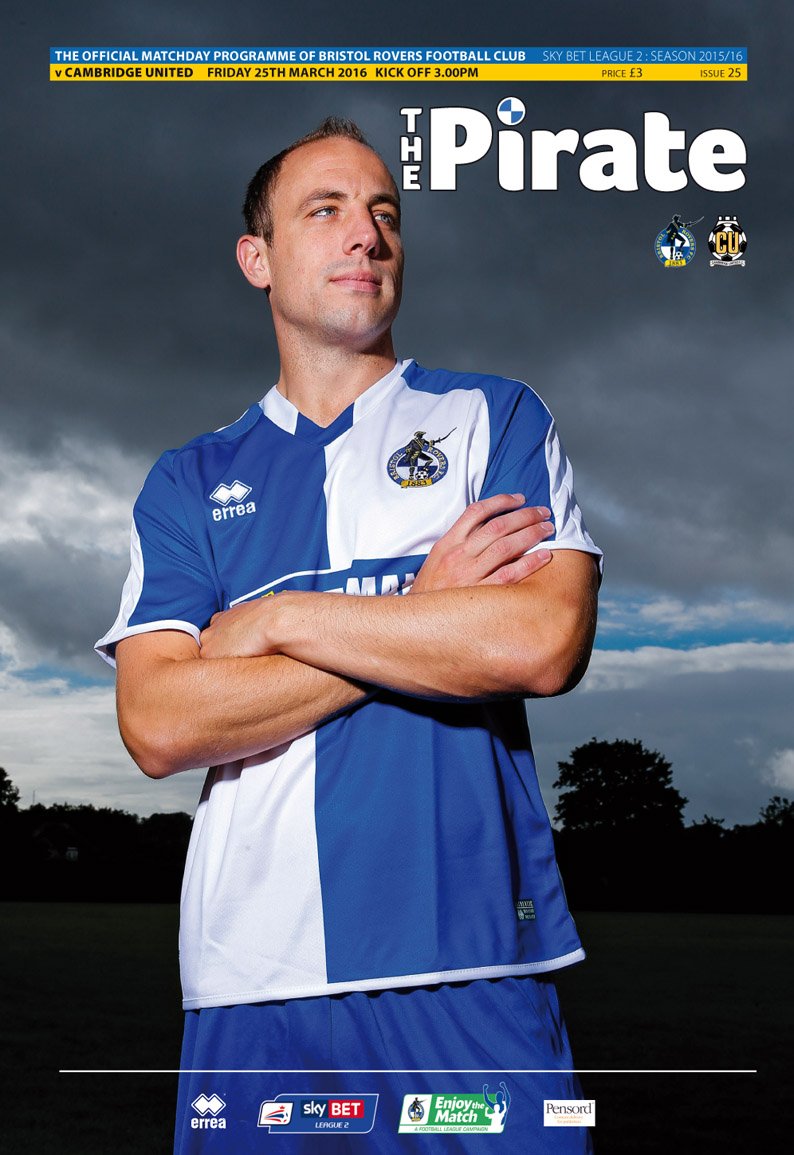 Most of the content is unique and exclusive to the programme.
In this issue you can read the thoughts of Darrell Clarke.
In this programme there are interviews with Chris Lines and Ollie Clarke.
The Pirate includes two Academy Match Reports and a feature on First Year Scholar Luke Russe.
You might enjoy the Number Three section. Do you remember Ijah Anderson and Robbie Ryan?
If you do not normally purchase a copy of our programme why not make this an exception?