Brian's Blog
April 9, 2016
It  gives me pleasure to enclose my latest update.
Firstly, my congratulations to Darrell and the lads for the superb performances on the pitch.
DC's Manager of the Month Award and Matty Taylor's Player of the Month Award were totally deserved.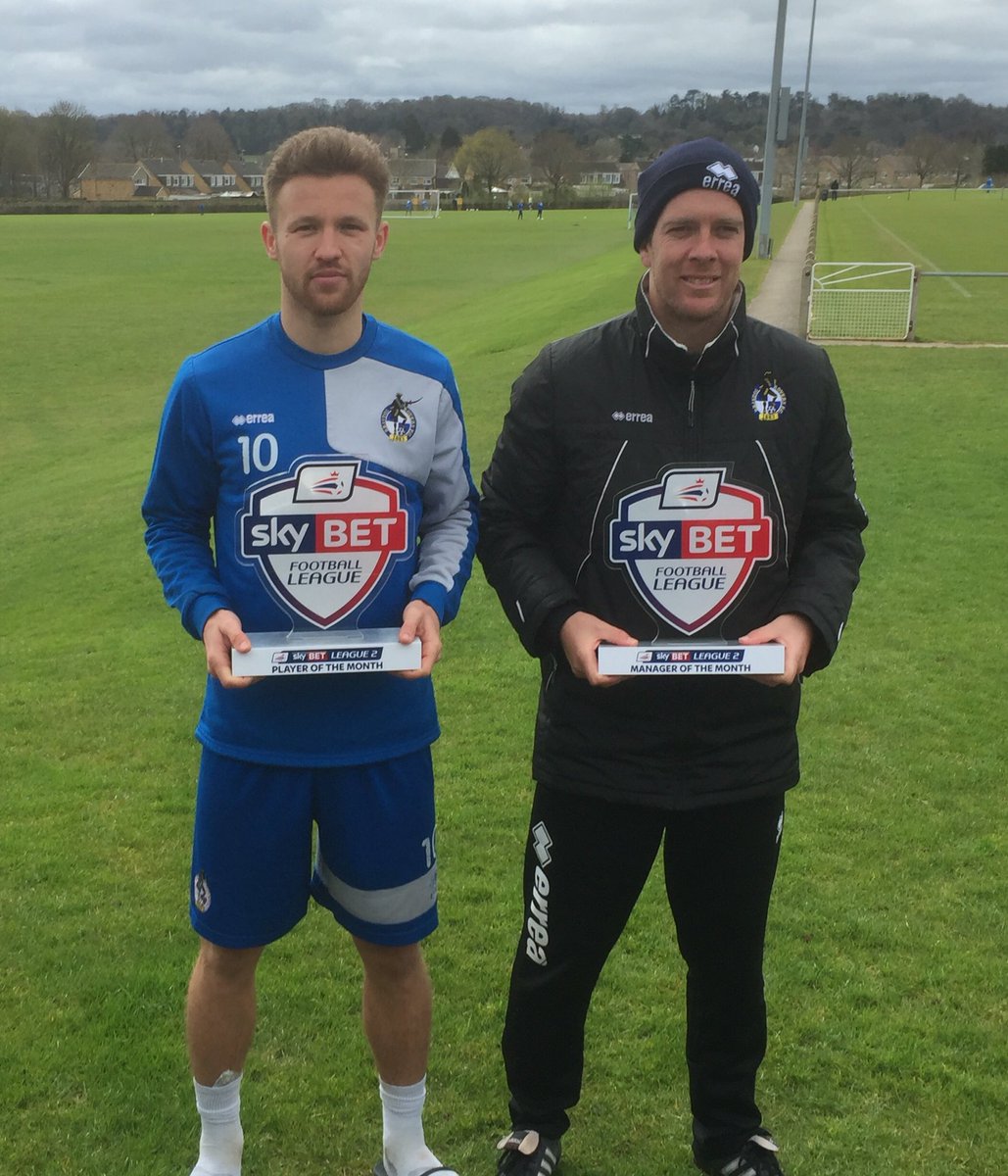 Secondly, I thank ALL the staff at BRFC, such as commercial and ticketing, catering, cleaning, ground staff, together with ALL the Supporters Club staff for all the extra work they have put in due to the increased pressure of work following our current run of success.
This also applies to the Fans Forum and Young Pirates and many more who have worked so hard with the added pressures. Thank you so much.
Recently, I met with two representatives of our new owners to offer my suggestions as to how I felt life could improve for you as supporters.
Many of these ideas are very simple.  I have been following some of these ideas up.
For example, the problems continue with the Ladies portable toilets behind the North Terrace.  There are too few and because of the smoking area, lack privacy.
I understand from Ian Holtby that this is being looked at and there could be improvements for the Yeovil home game.
I have had representation regarding BeamBack which I have supported and I am delighted that we covered the Northampton game.
They are proving highly successful and thank you to all staff involved in making this work as it enables fans who cannot get to away matches the chance to see the game 'live' and I hope many more will follow.
Finally, a couple of things of my own.
Tomorrow I shall be representing the club in the Harbourside Sponsored Walk in Bristol for Meningitis Now.
Paul Hobbs tells me that you can register on the day for the 11am start.
On Thursday evening Ken Masters, myself and club representatives will be in Weston Super Mare for the Weston Gas AGM at the Windsor Castle. Hope I see some of you there.
The trip to Northampton promised to be a highly exciting. Hope I saw some of you there.
Best Wishes
Brian Seymour Smith