FGR Semi-Final
April 12, 2016
Forest Green Rovers head for the home of Bristol Rovers to play "another semi-final" this evening.
The match kicks off at 7.00pm on Tuesday 12th April 2016 in the Gloucestershire Senior Challenge Cup.
FGR will send a mixed team hoping to make it through to the final of this year's competition.
The winners will face either Bishop's Cleeve or Slimbridge of the Southern League South & West Division.
Bristol Rovers have named the following squad :- Will Puddy; Tyler Lyttle, Alfie Kilgour, Bradley Confrey, Danny Greenslade; Ryan Broom, Lee Mansell, Jay Malpas, Jake Gosling; Rory Fallon, and Blake Davis.
Substitutes are Youth scholars Kieran Hodges, George Corp, Oliver Mehew, Elliot Green and Sam Blake.
Admission Prices :-
Adults :- £5
Under-16's :- £1
The West Stand area will be open at the Memorial Stadium and the car park is open for spectators to use.
The details of the final are still to be announced.
Semi-Finals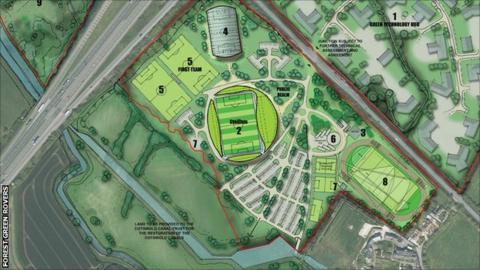 12th April 2016 Bristol Rovers (U21/Reserves) v Forest Green Rovers (First)
14th April 2016 Bishops Cleeve FC (First) v Slimbridge AFC (First)
Quarter-Finals
30th March 2016 Slimbridge AFC (First)  2 – 0  Cheltenham Town FC (Reserves (GFA Cup)
30th March 2016 Bishops Cleeve FC (First)  3 – 2  Yate Town FC (First)
14th March 2016 Forest Green Rovers FC (First)  1 – 1  Shortwood United FC (First)
(Home Win Penalties 4 – 3)
19th January 2016 Mangotsfield United FC (First)  1 – 4  Bristol Rovers FC (U21/Reserves)  
 1st Round
8th March 2016 Cheltenham Town FC (Reserves (GFA Cup)  2 – 0  Gloucester City FC (First)
23rd November 2015 Forest Green Rovers FC (First)  2 – 1  Bristol City FC (Reserves (GFA Cup))
10th November 2015 Cinderford Town FC (First)  0 – 1  Shortwood United FC (First)
8th September 2015 Cirencester Town FC (First)  2 – 5  Bristol Rovers FC (U21/Reserves)