Score Four Times
April 21, 2016
Bristol Rovers Community Trust are organising a new half-time competition.
It is called "Kick It For A Ticket"
Can you score not only one goal, but four goals in front of 10,000 supporters at the Memorial Stadium?
And win a season ticket in the process?
Well now is your chance.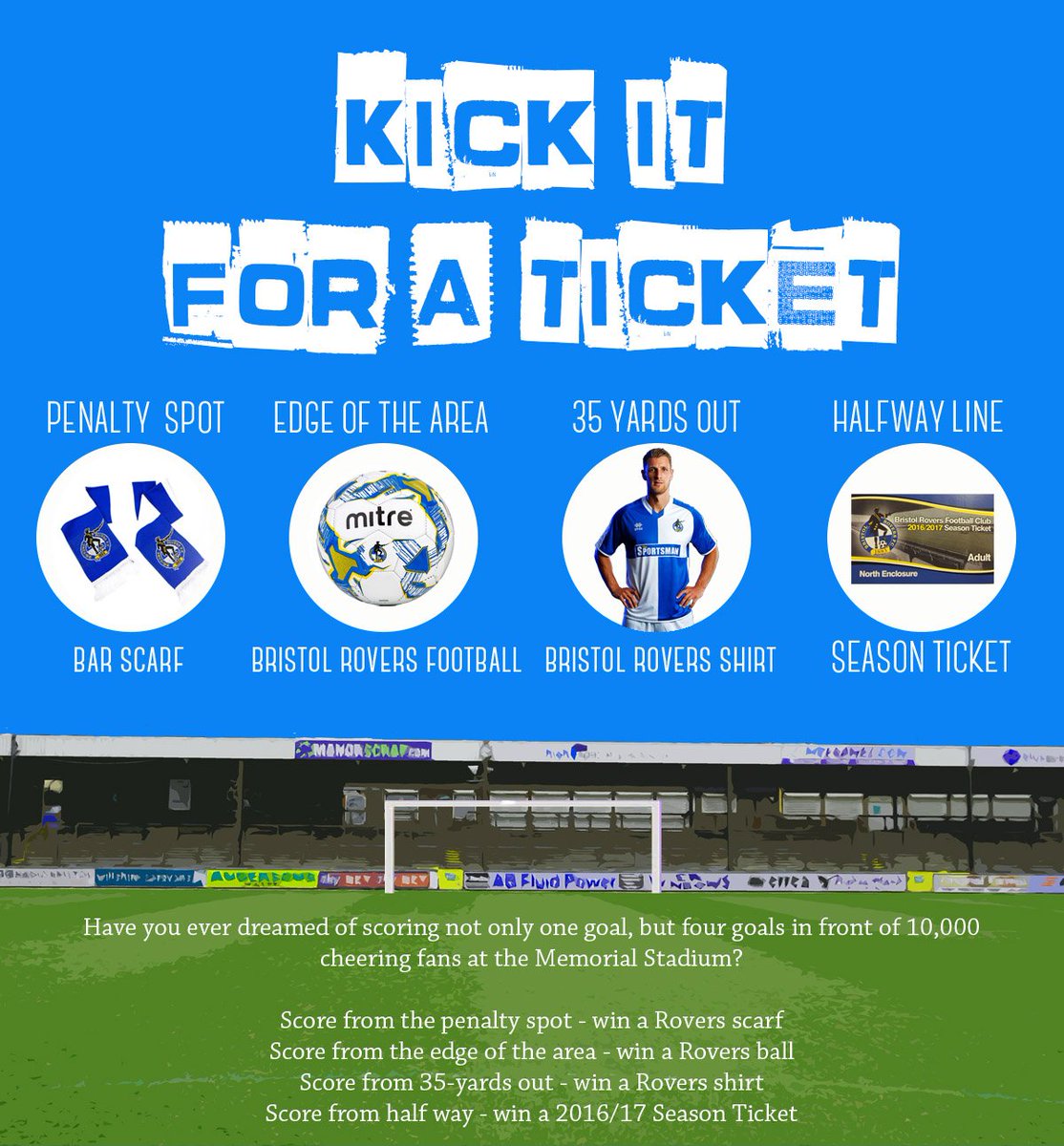 For the next two home games Bristol Rovers fans have the chance to win a series of prizes.
All you have to do is kick a ball through an open net in front of the North Terrace crowd.
If the kick is successful the competitor can choose to gamble their prize and attempt another level.
However, should they miss at any level all the accumulated prizes will be lost.
Each kick increases in difficulty and the whole of the Memorial Stadium is looking on.
♠ The first kick is from the penalty spot. This will win you a Bristol Rovers Scarf.
♠ ♠ The second kick is from the edge of the penalty area D. This wins a Bristol Rovers football.
♠ ♠ ♠ The third kick is from 35-yards out. This will win you a Bristol Rovers shirt.
♠ ♠ ♠ ♠ The fourth kick is from the centre circle. This wins a 2016/17 season ticket.
To enter this fantastic competition simply follow us on Twitter (@Official_BRFC).
Retweet the competition tweet and we will pick a winner at random by 5pm on Friday 22nd April 2016.
The competition is open to all supporters aged 18 plus.
The winning contestant will then be sent a direct message with instructions on what to do on match day.