EFL Kit Designs
May 22, 2016
New From EFL
The 2016/17 season will bring a new title to the Football League.
It also brings new designs and layouts for team kit.
The basic style and form for the teams in the 2016/17 Football League are indicated below.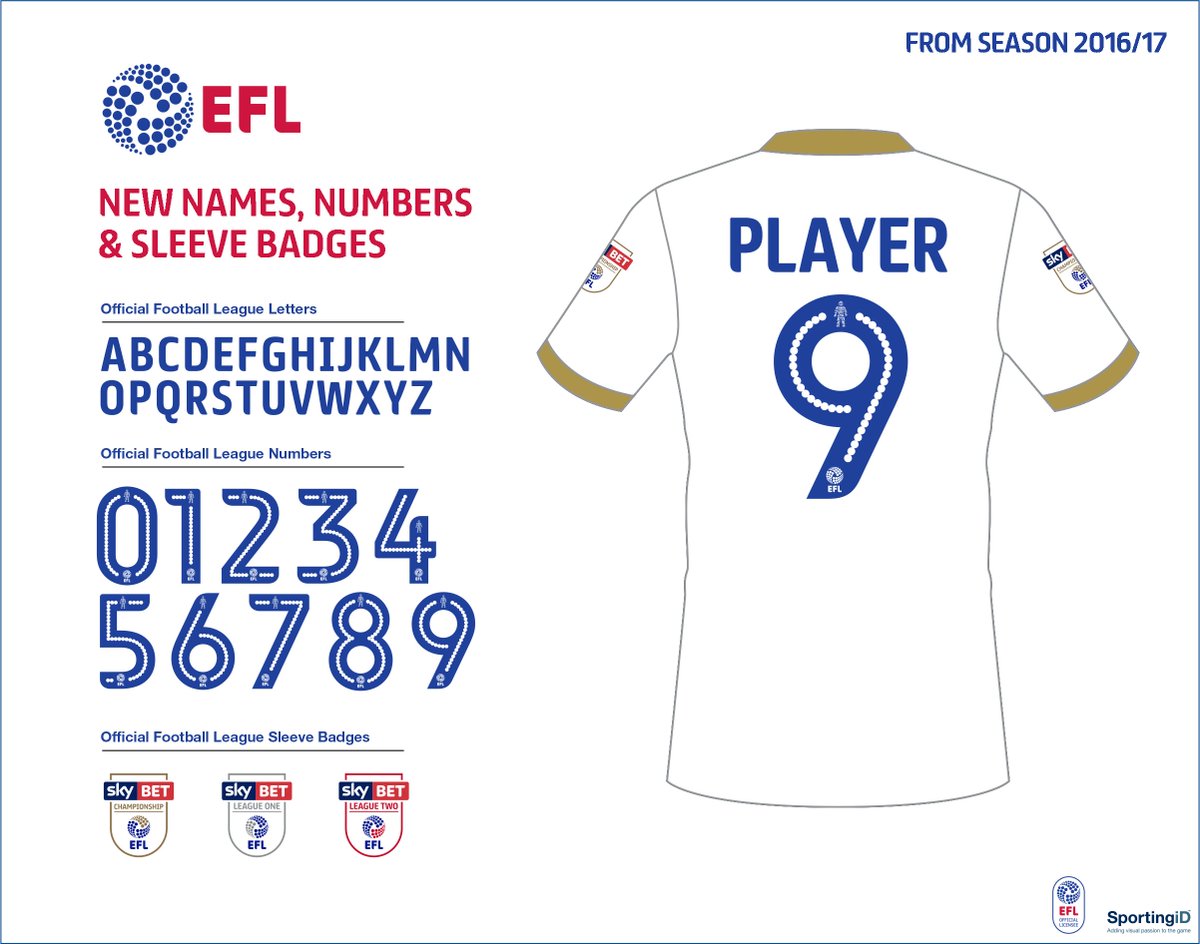 The old style of lettering and numbering is shown below.
Many supporters might not have been aware that team kit design was so tightly regulated.