49th Fixture
May 23, 2016
On Bank Holiday Monday 30th May 2016.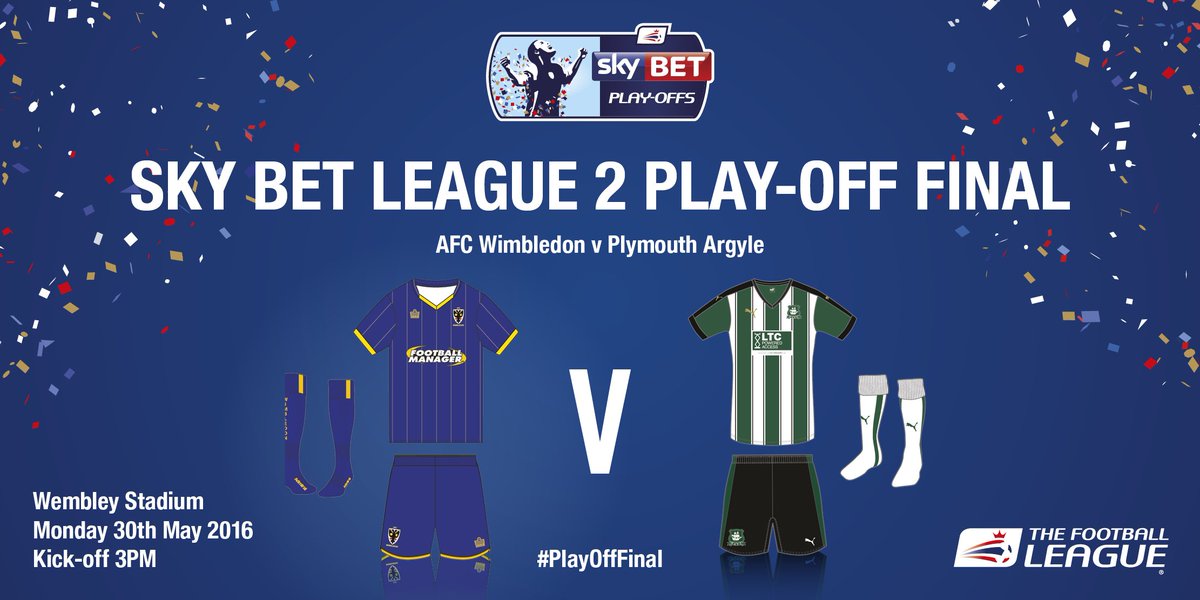 Bristol Rovers will find out who is promoted with them via the play-offs from Sky Bet League Two.
Plymouth Argyle and AFC Wimbledon meet in the League Two play-off final.
Dons supporters, with over a week to spare, have so far purchased over 16,000 tickets.
This is AFC Wimbledon's first competitive match at the famous stadium.
The Pilgrims have sold more than 31,000 tickets for their clash against AFC Wimbledon.
It will be only the second occasion that Plymouth Argyle have visited the home of English football.
Wimbledon have received an initial ticket allocation of 21,000 compared to 35,000 for Plymouth Argyle.
During the 2015/16 season the play-off finalists have played each other three times to date.
On the opening day of the 2015/16 season, Saturday 8th August 2015, Argyle won 2-0 at AFC Wimbledon.
A few weeks later, on Tuesday 1st September 2015, the Pilgrims returned and won 3-2 in the JPT.
AFC Wimbledon then went to Home Park on Saturday 1st April 2016 and won 2-1.
This 49th and final fixture of the Sky Bet League Two season for both sides is hard to call.