DC – The Future?
May 24, 2016
Why All The Speculation?
It was inevitable that Darrell Clarke's future and his management prospects would be up-in-the-air this Summer.
Any manager that has 4 promotions in 7 seasons on their curriculum vitae is bound to attract interest.
He has now managed two clubs for 267 games and has a WIN ratio of over 50% with both clubs.
This is exceptional and it is the reason he will be contemplated as a potential manager elsewhere.
He has an attractive management contract on the table from Bristol Rovers but will it be enough?
BRFC have issued the following Club Statement regarding LUFC interest :- CLICK HERE
Time will tell.
Born in Mansfield on December 16th 1977 Darrell Clarke is now 38 years old.
What is Darrell Clarke's playing record?
A junior with Mansfield Town he was with his home town club between August 1995 and July 2001.
His first team debut came as a 46th minute substitute on 21st December 1996 against Cardiff City.
He made 174 first team appearances and scored 28 goals during that spell.
He then signed for Hartlepool United for £80,000 on July 14th 2001.
To this day this remains the record transfer signing made by the Monkey Hangers.
He remained with Hartlepool United for six years.
In that spell he made 136 first team appearances and scored 22 goals.
While with Hartlepool United he went out on loan three times.
His loan spells were with Stockport County, Port Vale and Rochdale.
He made 14 appearances and scored one goal in his loan spells.
In July 2007 he then signed for Salisbury City for whom he played 94 times while scoring 9 goals.
His playing career ended in January 2012 when he played in the FA Cup against Sheffield United.
What is Darrell Clarke's management record?
He began his management career with Salisbury City in July 2010.
Initially a joint interim caretaker manager with Mikey Harris he became the boss in August.
Mikey Harris became the assistant manager when Darrell Clarke was made permanent manager.
2010/11 Season
Salisbury City won promotion from the Southern League Premier Division via the play-offs.
They won 3–2 on penalties after a 2–2 draw with Hednesford Town.
2011/12 Season
Salisbury City finished 10th in the league but set a club record by reaching the third round of the FA Cup.
2012/13 Season
Salisbury City secured promotion with a 3–2 extra-time victory over Dover Athletic in the play-off final.
2013/14 Season
Initially appointed as Assistant Manager to John Ward he was made manager in March 2014.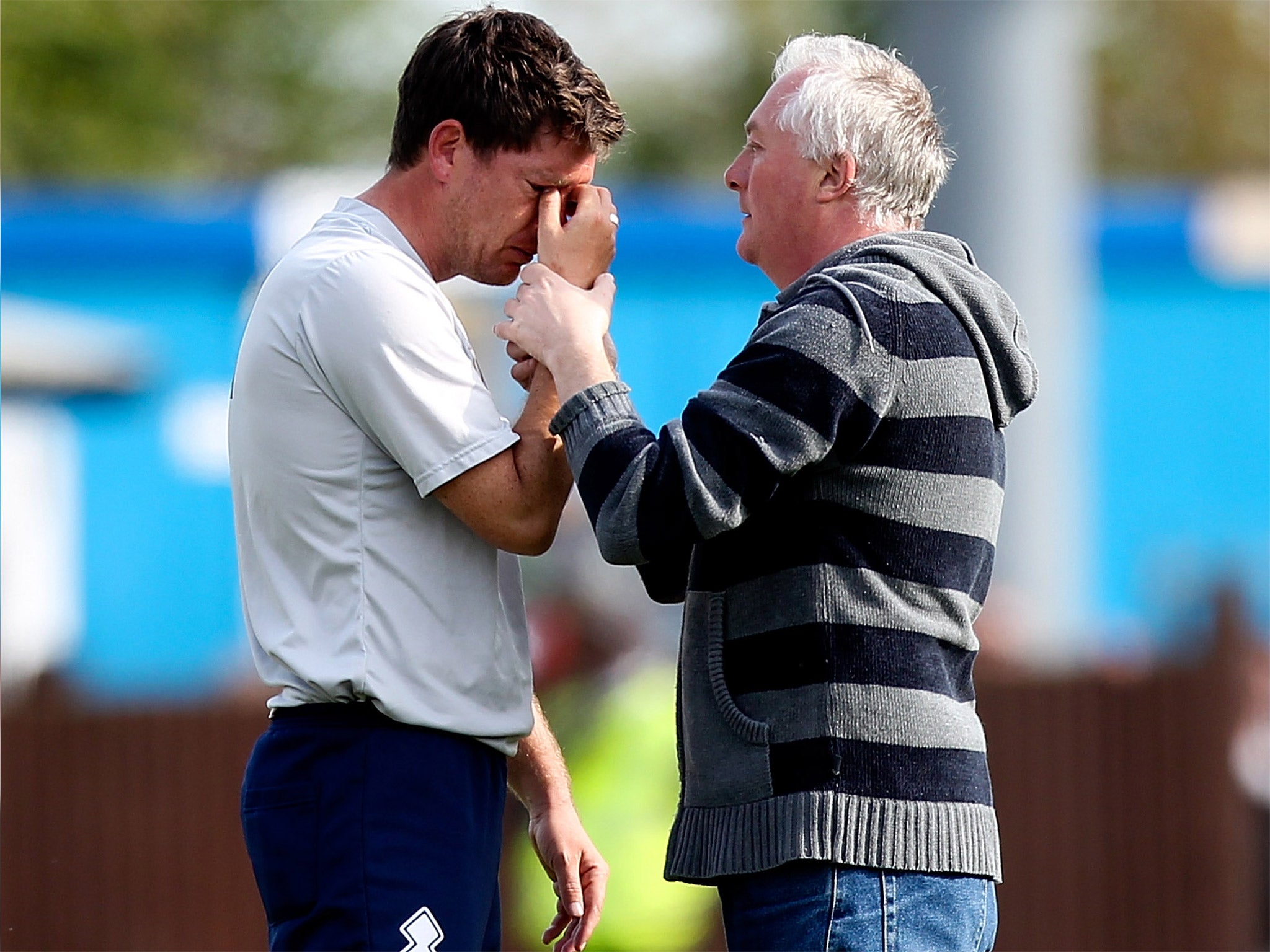 Bristol Rovers were relegated on goal difference at the end of the season to the Football Conference.
2014/15 Season
Bristol Rovers won promotion with a 5–3 penalty play-off victory over Grimsby Town.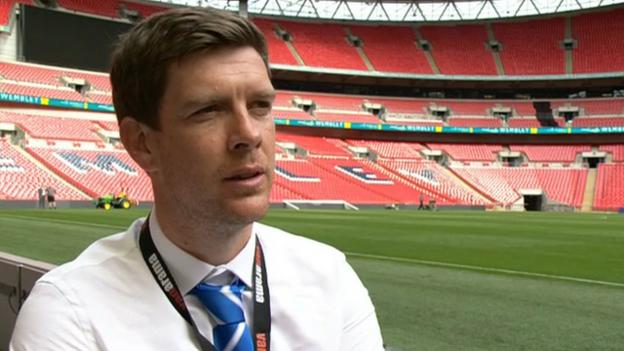 The play-off victory came after finishing 2nd in the league behind Barnet.
2015/16 Season
Bristol Rovers won promotion after finishing 3rd on goal difference ahead of Accrington Stanley.
This second consecutive promotion was the first ever double in the history of The Pirates.