Two BRFC Books
May 25, 2016
PROMOTION CELEBRATION BOOKS ARE ON THEIR WAY
Bristol Rovers supporters may want to buy these two books.
Book One – RAGBAG TO RICHES. Togetherness. Right foot. Roar!
Available from May 31st 2016 on Amazon Books.
This is written by John Thomson, author of 'Faithful and True'.
He is a former Scottish TV Football Director and UEFA Champions League Programme Producer.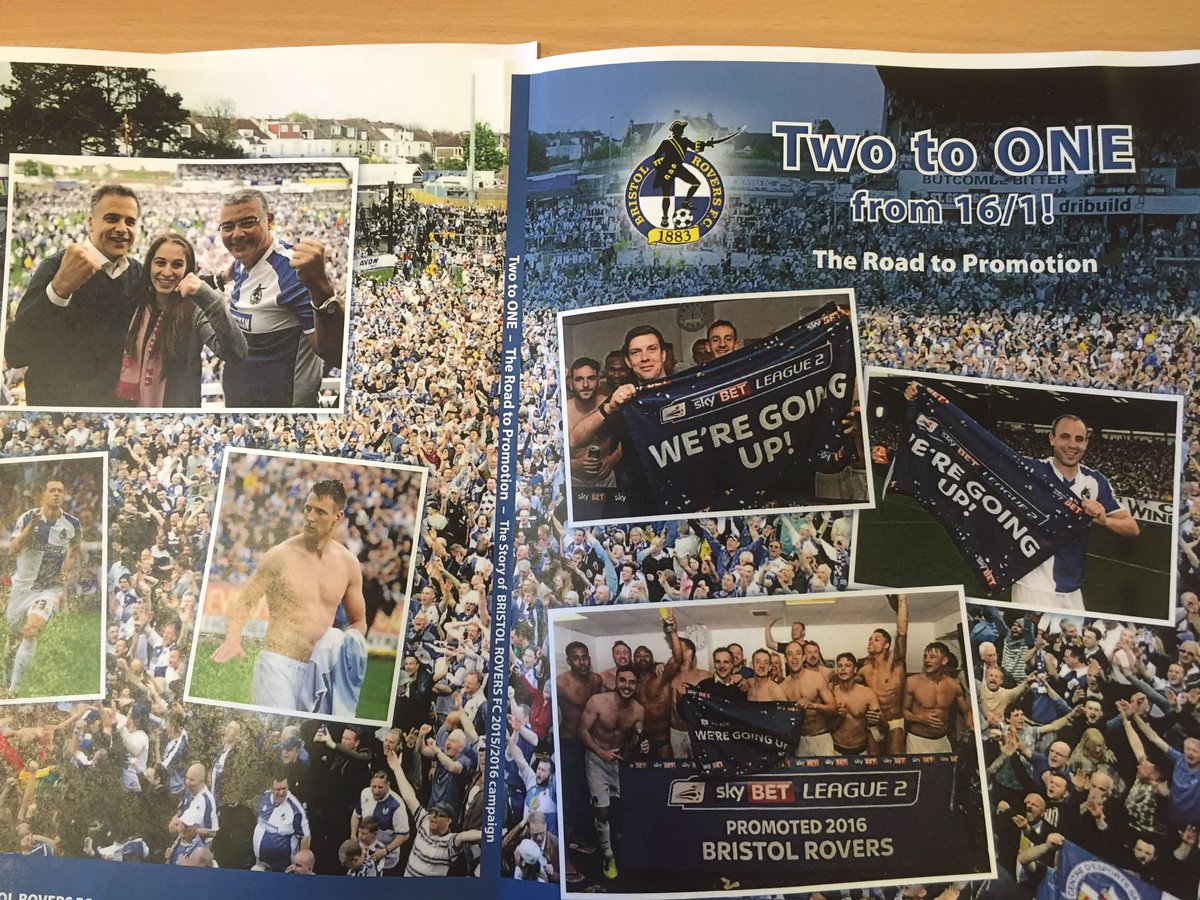 Book Two – TWO to ONE – The Road To Promotion.
BRFC Official Promotion book available from mid-June.
Keith Brookman may well be connected with this publication.
The Story of Bristol Rovers FC 2015/16 Campaign.