EFL Trophy Details
July 6, 2016
The much-questioned new format for the EFL Trophy has been announced.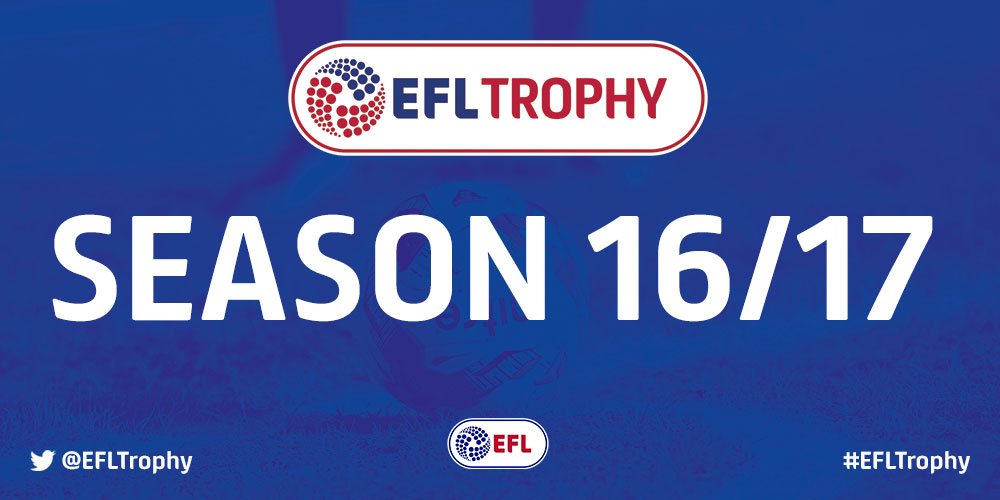 Will this meet with a chorus of disapproval and more threats of boycott?
Or will it be seen as a fresh, innovative and forward-thinking approach?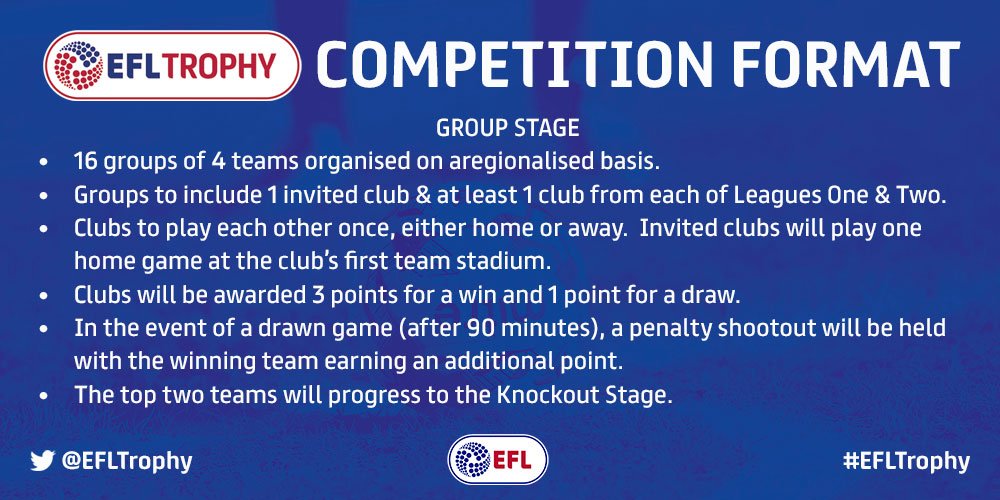 The 16 clubs with Category One Academies who will take part in the EFL Trophy 2016/17 are:
Arsenal, Chelsea, Everton, Leicester City, Liverpool, Manchester City,
Manchester United, Middlesbrough, Newcastle United, Southampton,
Stoke City, Sunderland, Swansea City, Tottenham Hotspur,
West Bromwich Albion and West Ham United.