EFL Trophy Update
July 14, 2016
How are the plans for the revamped EFL Trophy progressing?
By Wednesday 13th July 2016 the EFL wanted to know if the invitations had been accepted.
16 clubs with Category A Academy status in the Premiership plus Newcastle were invited.
If any of these 16 clubs declined then lower placed league clubs would get invites.
Confirmation of the specific teams that plan to participate is eagerly anticipated.
Swansea City or Southampton Under 23/Under21/B/Reserve team awaits Bristol Rovers.
To find out more about the Against League 3 campaigns: CLICK HERE
To sign the B Team Boycott: CLICK HERE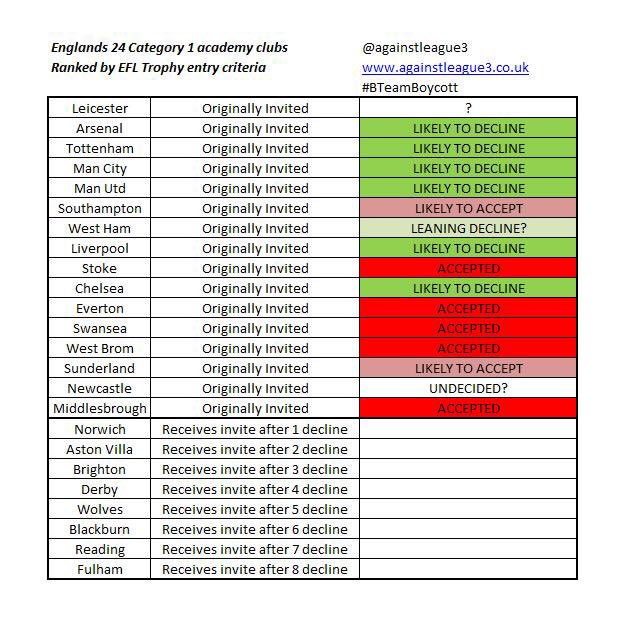 This competition was the way a lower level football league club reached a Wembley final.
In the 2015/16 season Barnsley beat Oxford United 3-2 on Sunday 3rd April 2016.