EFL Trophy Draw
July 27, 2016
You might not care but the EFL Trophy Group Stage Draw is about to happen.
Could the EFL Trophy Final be a clash between two "Championship Reserve/B Team/Under 21/Under 23" sides?
As long as the clubs concerned have a Category One Academy classification it just might.
Sunday 2nd April 2017 is the Big Final at Wembley.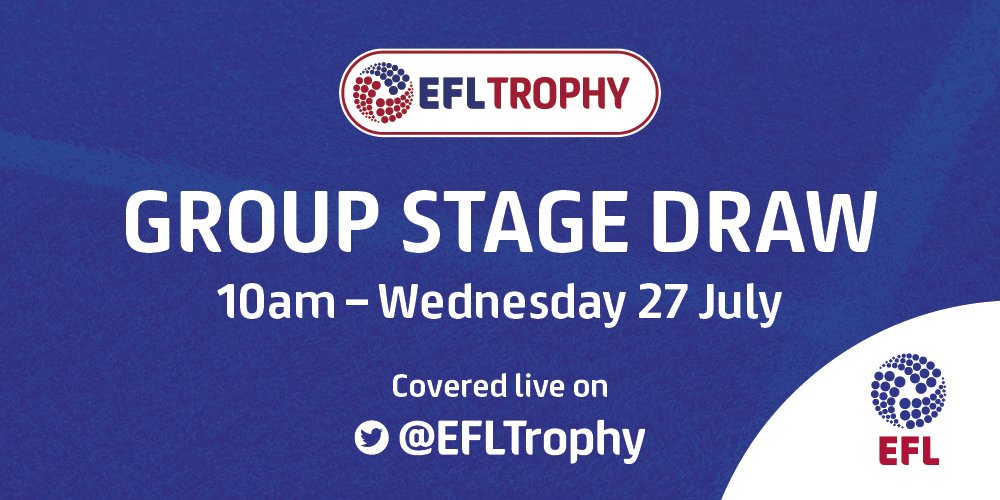 For reference here are the provisional date of the fixtures:-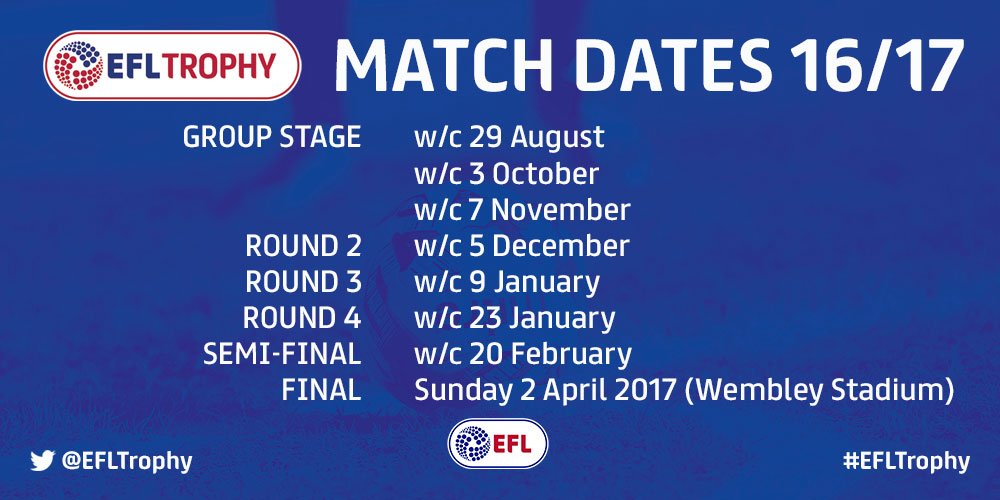 Might the Final be moved back to the previous day with an early morning kick-off?