Free Season Tickets
July 27, 2016
FREE TICKETS FOR THE 2016/17 FOOTBALL SEASON
Sky Bet, the sponsor of the EFL, are giving a pair of season tickets to each of the 72 EFL clubs.
Until Sunday 7th August, fans can enter the competition to win a season of free league football.
Season tickets in the competition start from the 13th/14th August, the second weekend of the season.
Entrants must be over the age of 18.
They simply require your personal details.
Nothing other than your details is required.
Terms and conditions apply and can be found on the website.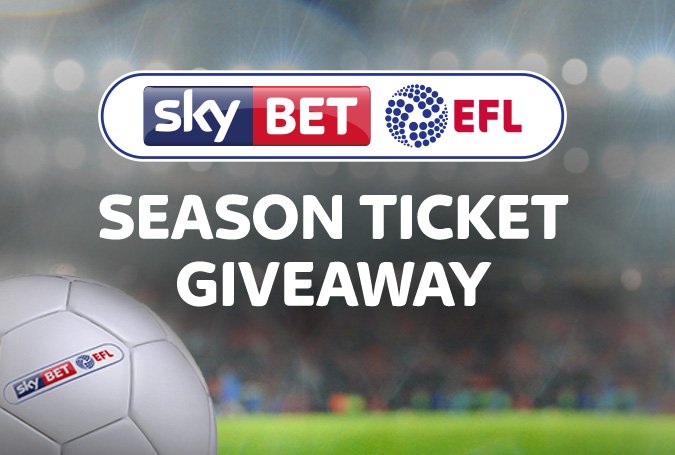 To enter the competition to win the pair of tickets:  CLICK HERE