On The Buses
August 9, 2016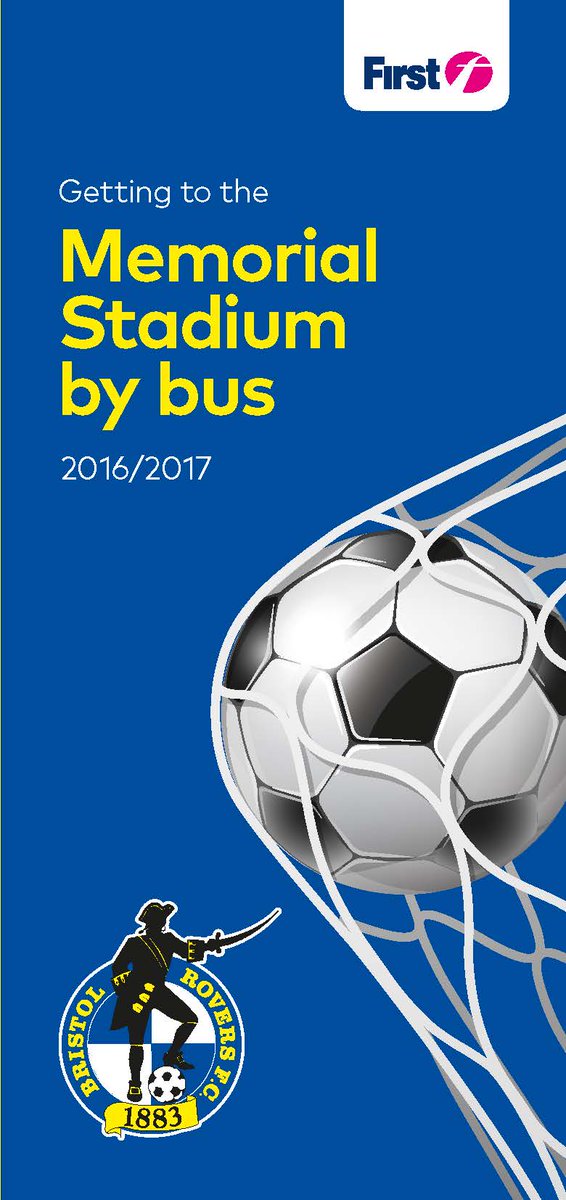 Getting to the Memorial Stadium by bus has never been easier.
First Bus have a number of services which stop very close to the ground.
New arrangements are in place to support Bristol Rovers in the 2016/17 football season.
Bristol Rovers are encouraging spectators to use the bus when visiting the Memorial Stadium.
The Memorial Stadium on Filton Avenue is easily accessible by bus.
Services 17, 70/71, 72, 73, 75/76, 78/79 run within a five minute walk of the main entrance.
Gloucester Road (Services 73,75/76, 78/79,) Muller Road (Service 17) and Ashley Down Road (Service 70/71).
To help Rovers fans, First West of England has created a special page on their website.
Found at www.firstgroup.com/bristolrovers.
It offers information about the bus services running close by and the cost of travel.
To view or download timetable information, log onto www.firstgroup.com/bristol.
First is also on Facebook, at www.facebook.com/FirstWestofEngland and
on Twitter at www.twitter.com/FirstBSA.
There is also a handy First Bus app available to help people plan their journeys.
It can be downloaded for free and is suitable for both Android and iPhone smartphones.