Saturday Team Clubs
August 9, 2016
Are You Involved In Junior Football?
Why not bring your junior team along to watch a match at The Memorial Stadium?
A special day that the players and all others involved will remember fondly.
To find out more:  CLICK HERE
This is one of those activities that you cannot leave to the last minute.
At present, there are plenty of matches that you could choose to make your special day.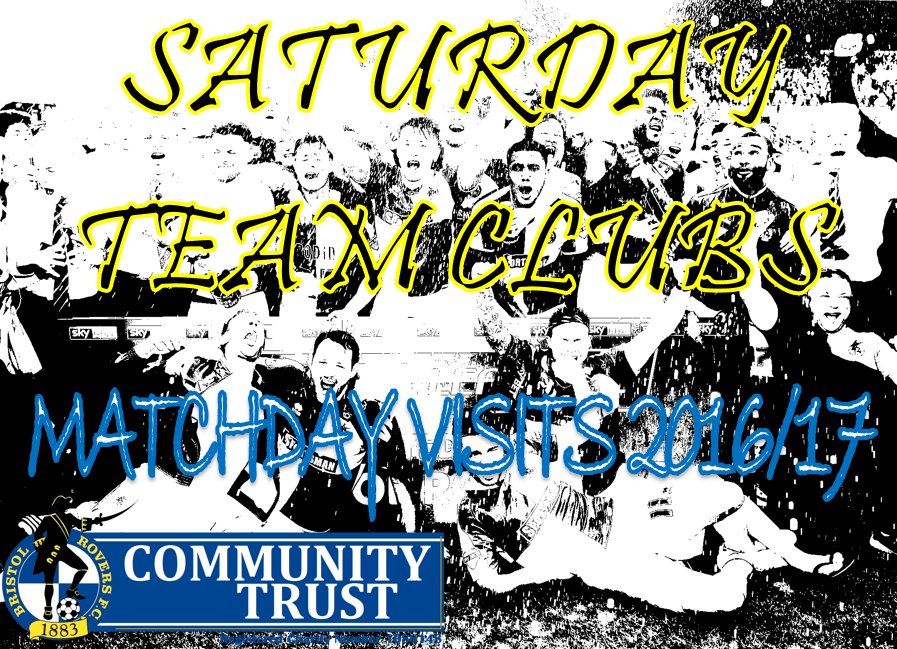 Your team will be able to :
have a behind the scenes tour of the Memorial Stadium,
meet the players in the dressing room, and
wave the flags as the Guard of Honour.
The Saturday Team Club matchday visit allows your team to become part of Bristol Rovers for the day.
This is a unique opportunity for any organised group of children to enjoy a day at Bristol Rovers.
It will be an enjoyable  experience with the professional coaches of the BRFC Community Trust.