BRFC Girls Education
September 12, 2016
College not what you thought it was going to be?
Feel like you've made the wrong decision?
. . . . . . . . . .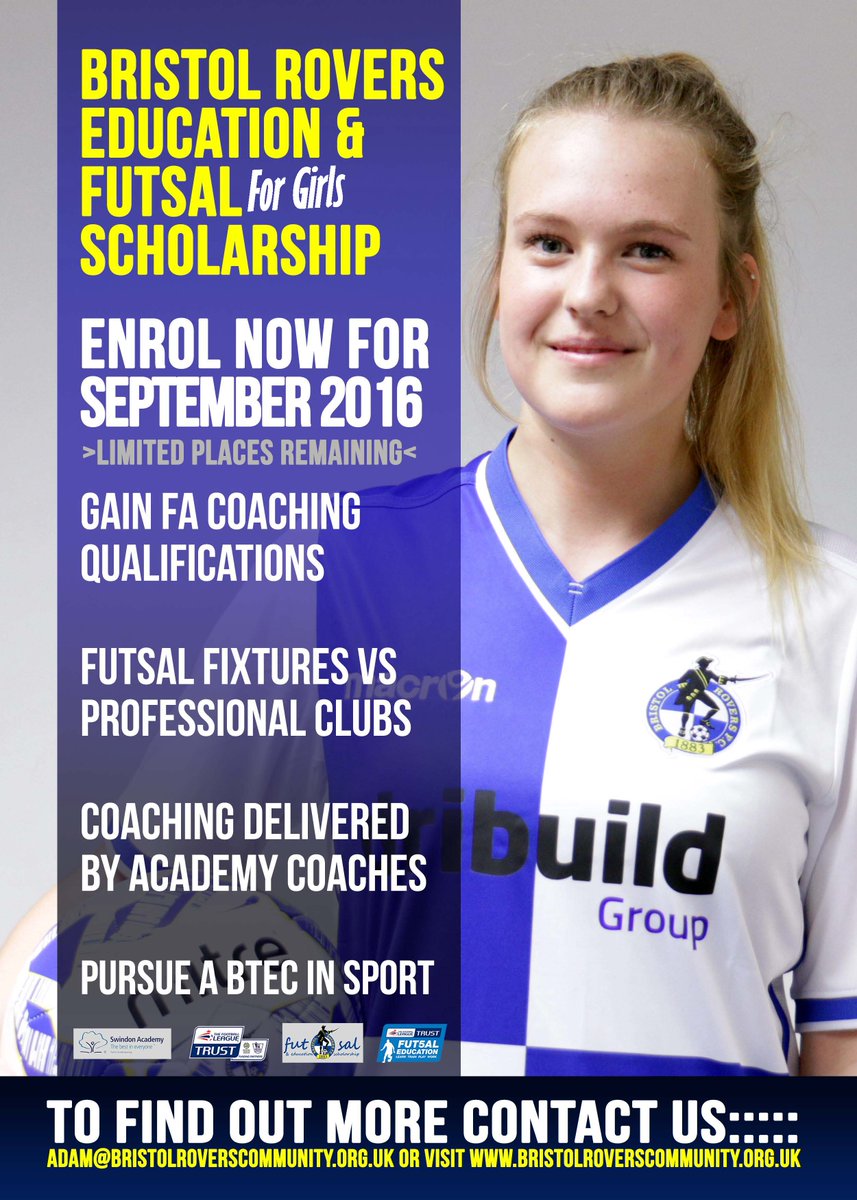 . . . . . . . . .
Bristol Rovers Community Trust is looking for young women to join the successful Futsal & Education Scholarship.
You will study a BTEC Level 3 National Extended Diploma in Sport (which is the equivalent up to 3 A Levels).
There will also be daily futsal training.
The course offers you the opportunity of entrance into University or Higher Education.
There are career paths into the sports industry.
You can continue to playing for your local side on a weekend or in the evening.
If you would like to know more about the course:
phone Adam Tutton on 0117 952 4002,
or email adam@bristolroverscommunity.org.uk