BOTS – September
September 18, 2016
BID ON THE SIDE – SEPTEMBER 2016
Item ONE –  A Toddlers Pirate Jake Hoodie
. . . . . . . . . . . .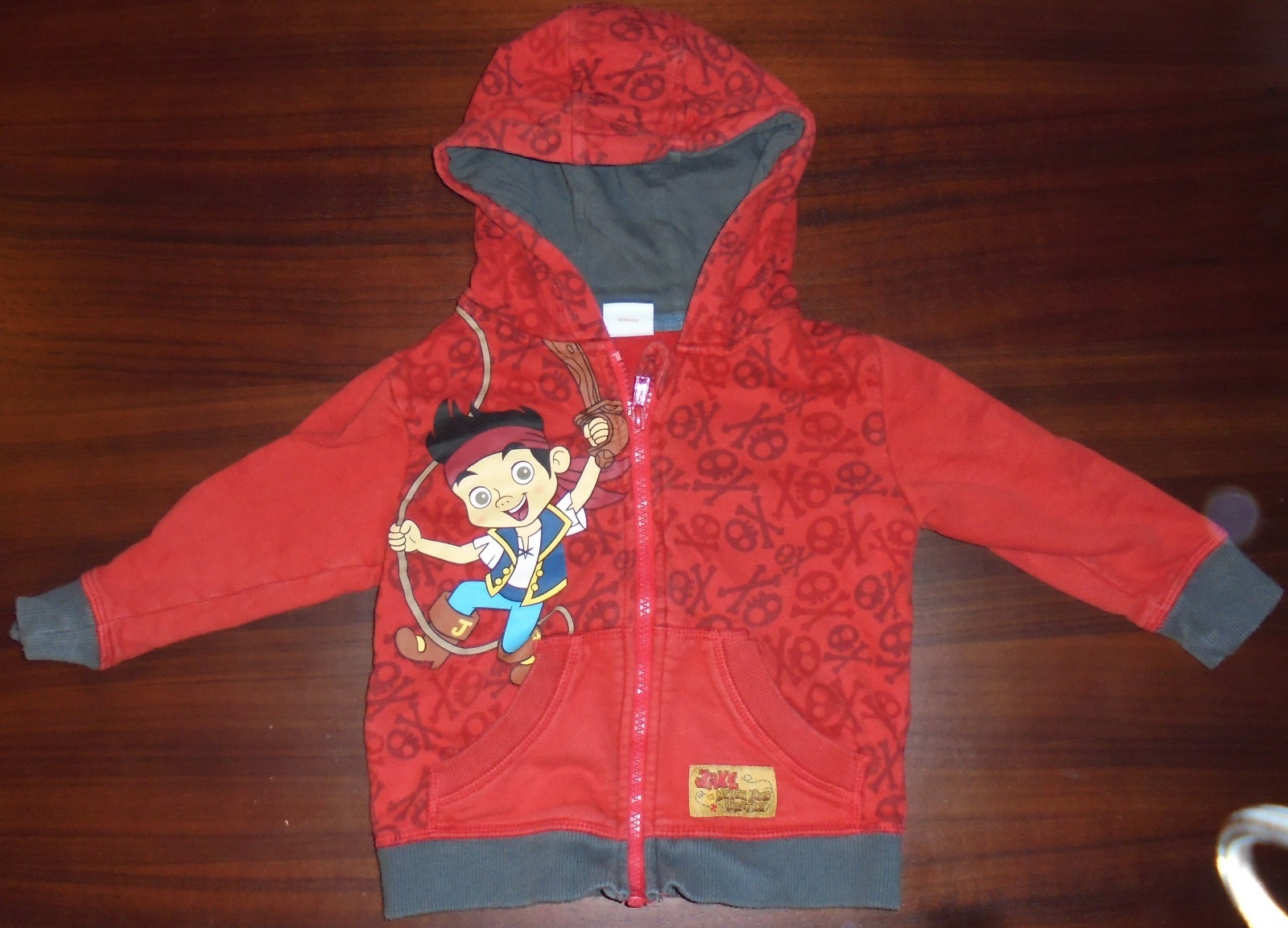 . . . . . . . . . .
It seems that even Disney have heard of the exploits of Gibraltar's record international goalscorer, Jake Gosling!
After scoring Gibraltar's goal against Poland in the Euro qualifiers,  Jake hit the BBC headlines as "Rovers own answer to Wayne Rooney"  (see http://www.bbc.co.uk/sport/football/34199908).
Rovers "Pirate Jake" is currently on loan to Cambridge Utd.
The Disney "Pirate Jake", is a cartoon character who along with his trusty crew of the Neverland Pirates foil Captain Hook, while helping children with maths and puzzles.
This Pirate Jake red hoodie could be perfect for any young Rovers fan (aged 1 to 2 ).
The front of the hoodie has a picture of the cartoon Pirate Jack (with a resemblance to a younger Mr Gosling).
The back of the hoodie has a picture of a Pirate galleon with the words "100% Pirate".
This item is used but it is clean and in good condition.
 Many thanks to the fans who donated these items.
Item TWO – Alfie Kilgour match worn training top.
. . . . . . . . . .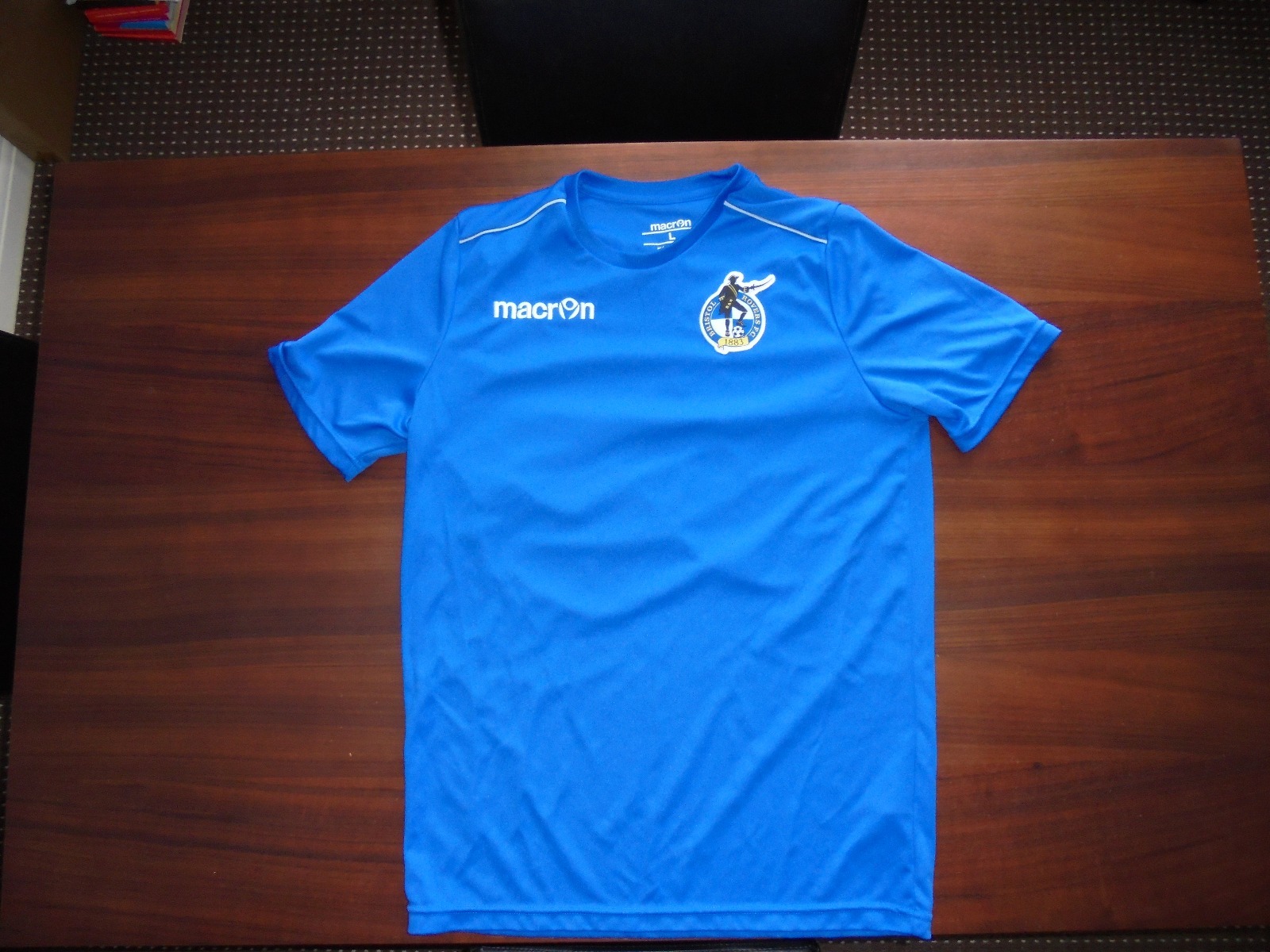 . . . . . . . . . .
A group of fans who drink in the Supporters Club Bar after games, regularly take part in a post match 50/50 draw and hold raffles to raise sponsorship money for first year professionals.
In the last two seasons the "SC Bar Regulars"  have sponsored the shirts of Kieran Preston, Jamie Lucas, Tyler Lyttle and Jay Malpas.
This season we are sponsoring Alfie Kilgour.
This Bid On The Side is the number 32 training shirt worn by Alfie in this years pre-season friendlies including Villa and Swansea and has been signed by Alfie.
The money raised from the sale of the shirt will be added to the "SC Bar Regulars" sponsorship fund.
 Item THREE – Andy Rammell signed BRSC Share Scheme tee shirt
. . . . . . . . . .

. . . . . . . . . .
Although he only appeared briefly in a Rovers shirt, Andy "Rambo" Rammell earned himself a place in Gasheads hearts as he scored several vital goals as Rovers avoided relegation to the Conference.
Signed at the end of the 2002/03 season, he scored  4 vital goals in 7  games.
This ensured Ray Graydon's men eventually avoided relegation in the penultimate game of the season.
In 2003/04 he made 1+4 appearances, scoring another two goals before retiring through injury.
Andy's wages were heavily subsidised by fans donations via the Share Scheme.
This Bid on the Side item is a signed yellow Share Scheme tee shirt.
The money raised will go to the 50/50 fund to assist in the development of young Rovers players for the future.
 Links to the auctions will be found: Click HERE
Bids are accepted until Sunday 25th September 2016.
 If any BRFC supporters fans have any interesting Rovers related items that they would be happy to donate:
Please pass the item(s) on to 199 Two Mile Hill Road, or
Drop them off at the Bristol Rovers Supporters Club Matchday shop in the car park by the Dribuild Stand.