Coach Cancelled
November 2, 2016
NO BRISTOL ROVERS SUPPORTERS CLUB OFFICIAL COACH AVAILABLE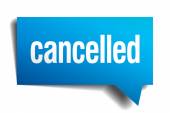 The level of demand is insufficient to justify the provision of a coach for this fixture.
PORTSMOUTH v BRISTOL ROVERS
Tuesday November 8th 2016
The EFL Checkatrade Trophy.  Kick-Off 7.45pm.
TICKETS IN ADVANCE or PAY ON THE DAY
We have had to cancel our normal away Supporters Club coach for this fixture.
Our apologies for not operating our normal Away Travel service.
We had previously announced that we would require a minimum of 20 supporters to book.
We have now cancelled our provisional coach booking due to the low level of interest in this Checkatrade Trophy fixture.
Ticket Prices are:
Adults – £10.
Over 62 – £10.
18 to 22 – £10.
Under 18 – £1.