Shirts Shirts Shirts
December 20, 2016
DISCOUNTED SHIRTS AVAILABLE
.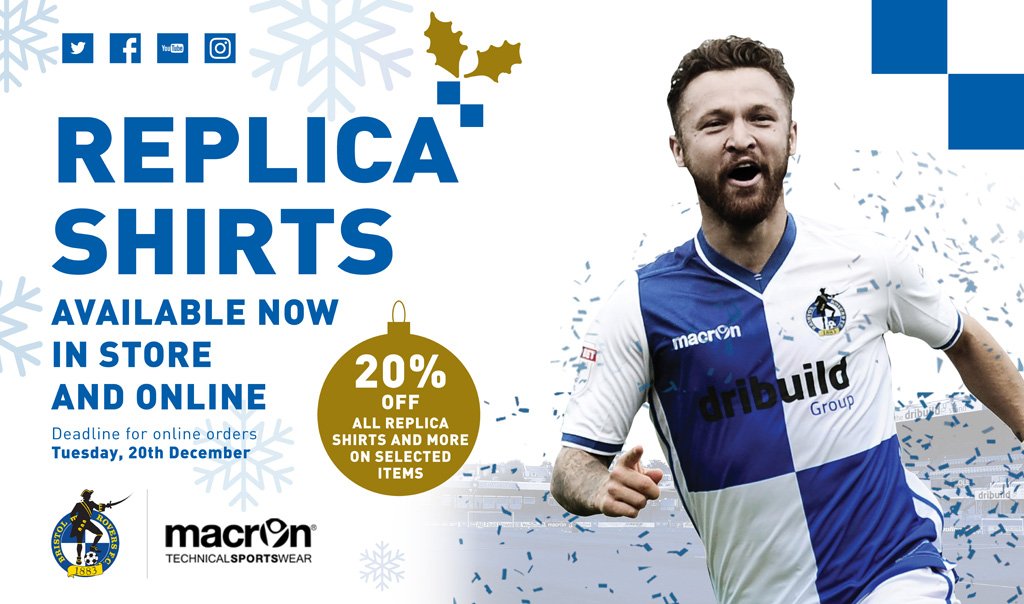 .
Bristol Rovers received a bumper delivery from Macron on Monday 19th December 2016.
There is now a 20% discount on home and away short sleeved replica shirts.
Even  better, there is a 50% discount on long sleeved replica shirts.
The club are also offering discounts on a range of existing products in the run up to Christmas.
This Thursday you can meet Tom Lockyer and Lee Mansell in Pirate Leisure which opens until 7pm.