Dons Action
April 9, 2017
AFC WIMBLEDON 0 v 1 BRISTOL ROVERS
Sky Bet EFL Division ONE on Saturday 8th April 2017.
.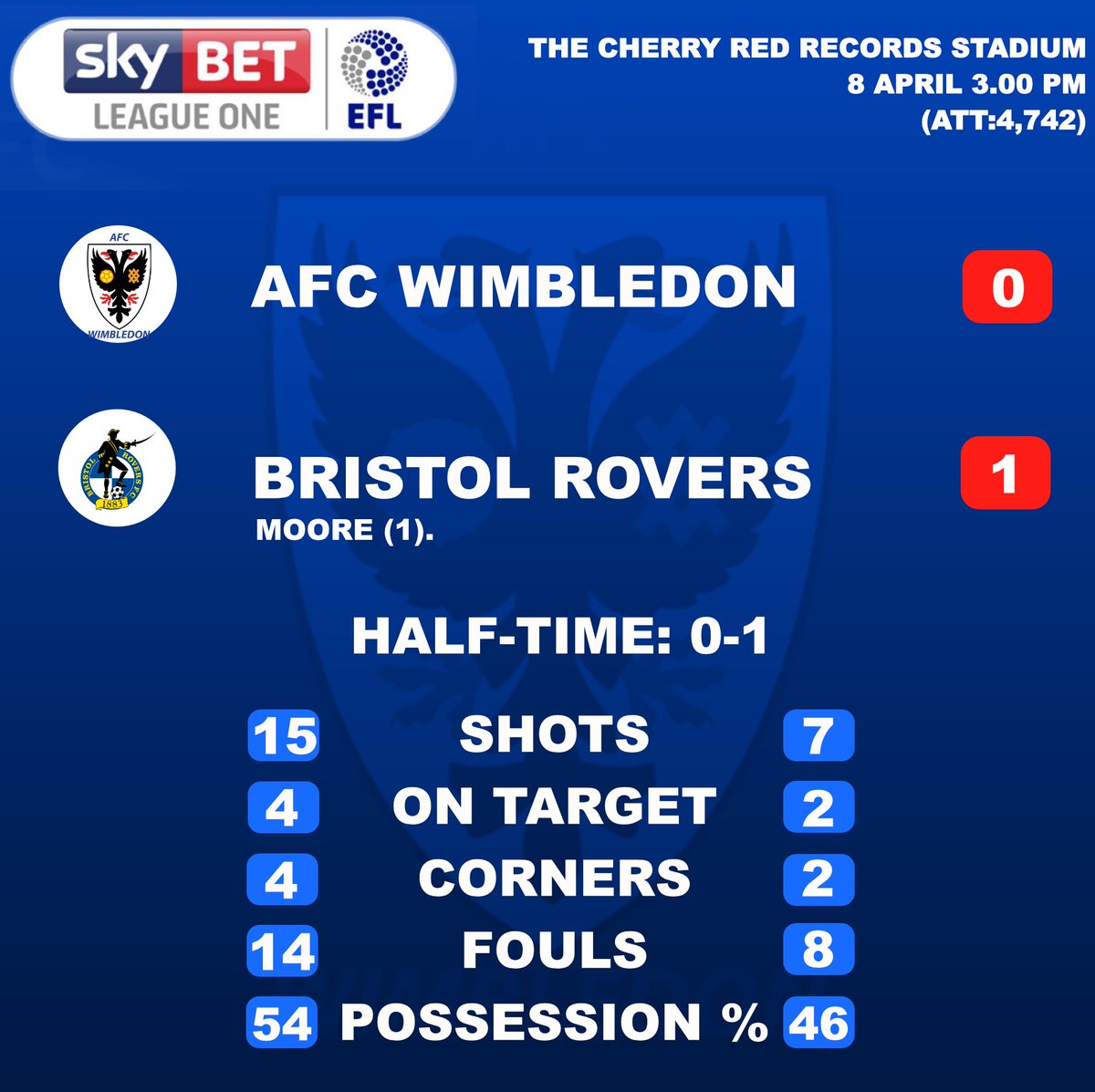 .
Goal Scorer for Bristol Rovers was Byron Moore after 12 seconds. Byron Moore scored Bristol Rovers' quickest ever league goal as they beat AFC Wimbledon at The Cherry Red Records Stadium. With just seconds on the clock Byron Moore latched onto a Ellis Harrison knockdown and scored for The Pirates. The crowd was a sell-out 4,742 with 790 travelling supporters.
To view the BBC Sport/Football Match Report and other statistics: Click HERE
To view the Sky Sports coverage of the fixture: Click HERE
.
.