Pick Up
September 26, 2015
THE Pirate Programme. TODAY.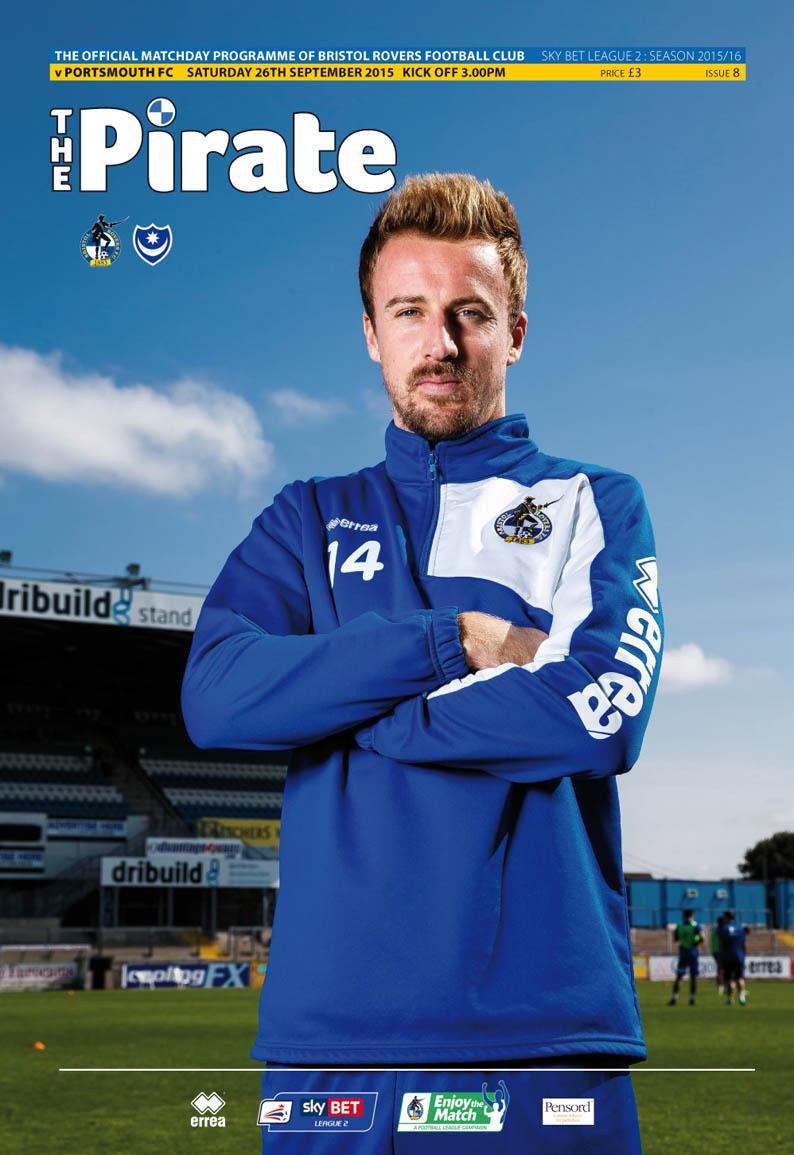 Are you coming to The Memorial Stadium for the game against Play Up Pompey.
Why not purchase the matchday programme, The Pirate?
◊ It has 72 pages of BRFC articles and images and will cost you just £3.
◊ ◊ Much of the content is exclusive to the programme and won't have been published elsewhere.
◊ ◊ ◊ Interviews with both Elis Harrison and Billy Bodin.
◊ ◊ ◊ ◊ A feature on Tyler Tucker-Dixon and a look at the BRFC Academy Under 10 group.
◊ ◊ ◊ ◊ ◊ Who has worn the number shirt 9 since 2000? Chris Dickson and Paul Heffernan. Who else?
◊ ◊ ◊ ◊ ◊ ◊ How many supporters are interested in digital issues?
Please contact our Programme Editor, Keith Brookman on keithbrookman@bristolrovers.co.uk. 
Please see the BRFC Official site to find out more about the Portsmouth programme:- CLICK HERE