Generals Hi-Lites
November 9, 2015
Bristol Rovers 0 v 1 Chesham United. 
FA Cup First Round Match at The Memorial Stadium on Sunday 8th November 2015.
Total Shots 25:6
Shots On Target 10:3
Corners 17:4
Fouls 18:9
Sometimes the statistics tell the story pretty accurately.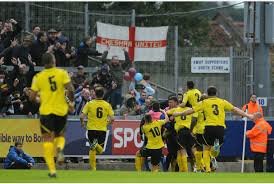 If you want to watch the BBC highlights of the FA Cup 1st Round match:-  CLICK HERE
They seem to present the same picture that Darrell Clarke recounts in his post-match report.