Pirate Programme
November 14, 2015
Are you coming to The Memorial Stadium for the game against Carlisle United.
Why not purchase the matchday programme, The Pirate?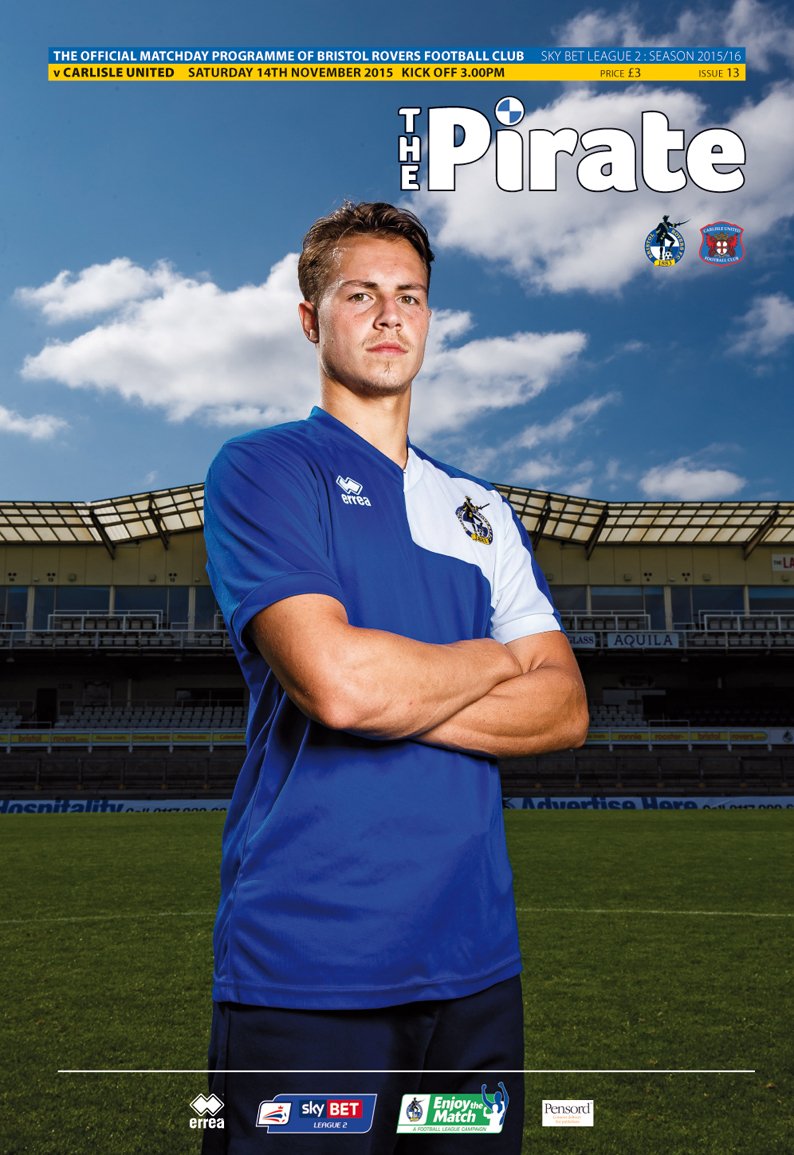 ◊ It has 72 pages of BRFC articles and images and will cost you just £3.
◊ ◊ Much of the content is exclusive to the programme and won't have been published elsewhere.
◊ ◊ ◊ Interviews with Stuart Sinclair and Daniel Leadbitter.
◊ ◊ ◊ ◊ Featuring scholar Bradley Confrey and coverage of two BRFC Academy Under 18 fixtures.
◊ ◊ ◊ ◊ ◊ Who has worn shirt 21? Lewis Hogg and Wayne Brown? Who else?
◊ ◊ ◊ ◊ ◊ ◊ Larry Lloyd is covered in the Great and The Good section.  Who else?
If you are keen to contribute anything to the programme, then please contact:-
Keith Brookman on keithbrookman@bristolrovers.co.uk.