Tuesday Evenings
December 10, 2015
FREE Health Programme at The Memorial Stadium.
From 12th January 2016 on Tuesday Evenings from 7pm to 9pm.
Read on for full details.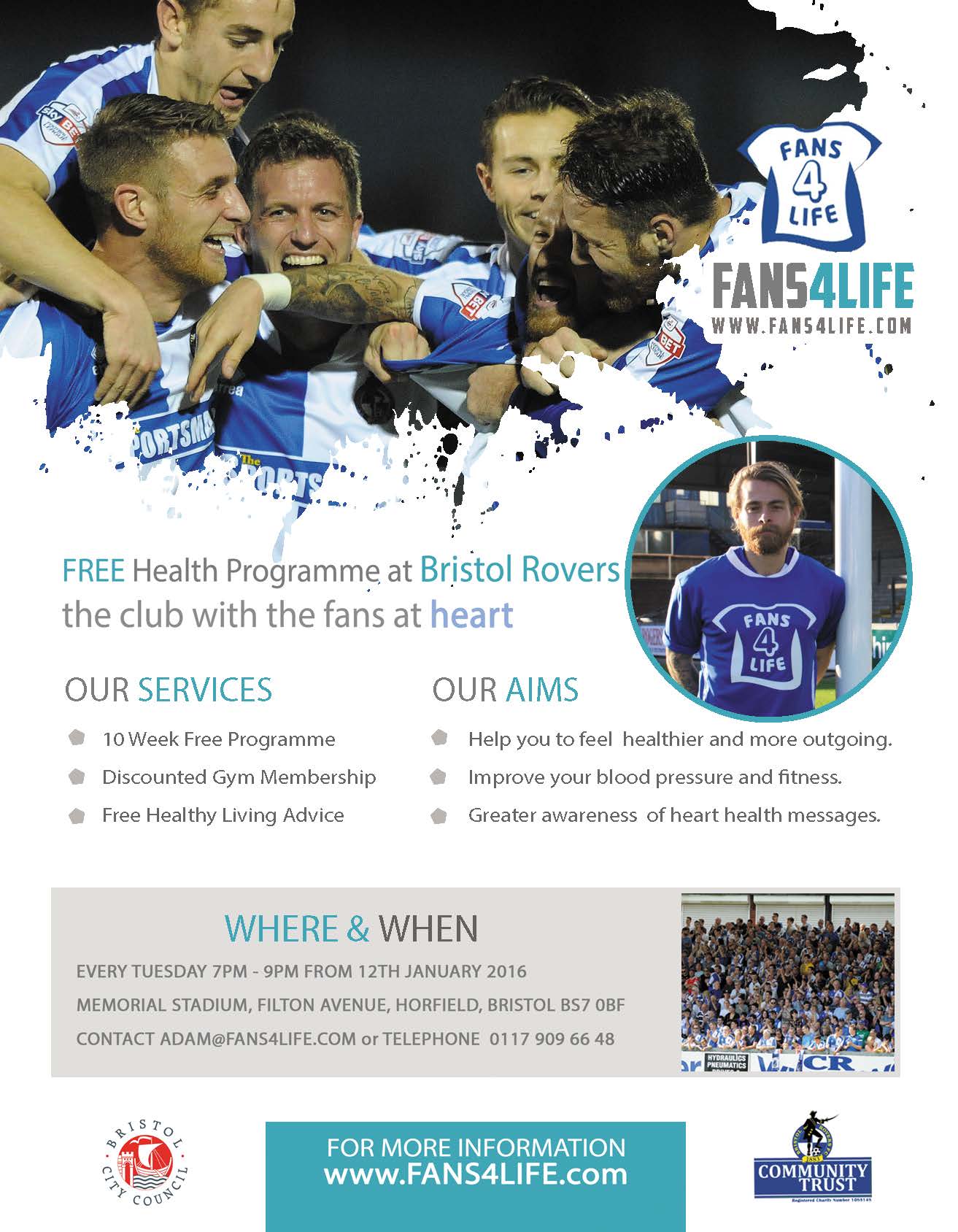 Fans4Life aims to improve the health and well-being of physically inactive fans.
This is a free 10-week health education and exercise programme based at the Memorial Stadium.
Participants attend sessions on one evening a week.
These involve two 45 minute sessions run concurrently focusing on well-being and exercise activities.
Participants are also encouraged to include independent exercises throughout the week.
All sessions are led by qualified health professionals.
This includes dietitians, exercise physiologists and psychologists, nurses, GP's and BRFC staff.
The Fans4Life programme has been designed around health topics chosen by fans.
It will start Tuesday 12th January 2016.
For further information and details about signing up, please visit the Fans4Life website