Up To You Ref
July 22, 2016
The Premier League, EFL and The FA are talking of working together.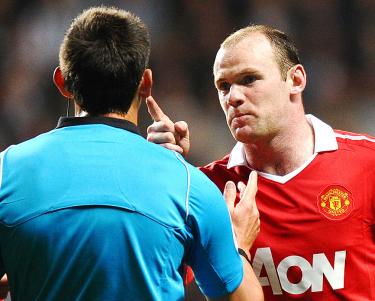 They have announced a collective undertaking to improve behaviour across the game.
The technique is to place the responsibility on the Professional Game Match Officials, the PGMO.
They expect the PGMO to act strongly towards unacceptable participant conduct.
The specific focus is regarding participants' behaviour towards the Match Officials.
A key aim is to reduce disrespectful conduct.
This will include aggressively challenging decisions or running from distance to confront an official.
PGMO will apply the Laws of the Game to rigorously manage: –
Dissent towards Match Officials;
Offensive, insulting or abusive language and/or gestures towards Match Officials;
Physical contact with Match Officials;
Surrounding Match Officials;
Conduct in the Technical Area.
Will this mean Jose Mourinho and Wayne Rooney receive plenty of RED cards in 2016/17?
Will this lead to a series of tribunals, appeals and even legal challenges as the season progresses?
Will the PGMO be fully supported in their actions and decisions?
Will this aspect of the game be revisited at the end of the 2016/17 season?