The Checkatrade
August 6, 2016
The What?
The Checkatrade Trophy.
This is the much-criticised and "semi-farcical" replacement for the Johnstone's Paint Trophy.
It has been previously known as:
the LDV Vans Trophy,
the Auto Windscreens Shield, 
the Autoglass Trophy,
the Leyland DAF Cup,
the Sherpa Van Trophy,
the Freight Rovers Cup,
and initially in 1983 as
the Associate Members Cup.
In this competition Bristol Rovers play THREE Matches in the initial GROUP STAGE.
Bristol Rovers are in a group with two lower division league teams, Portsmouth and Yeovil Town.
Also included are one of the 16 Category A Academy rated clubs who have bothered with this competition.
Many Premiership clubs declined the kind invitation to participate in this one-year trial.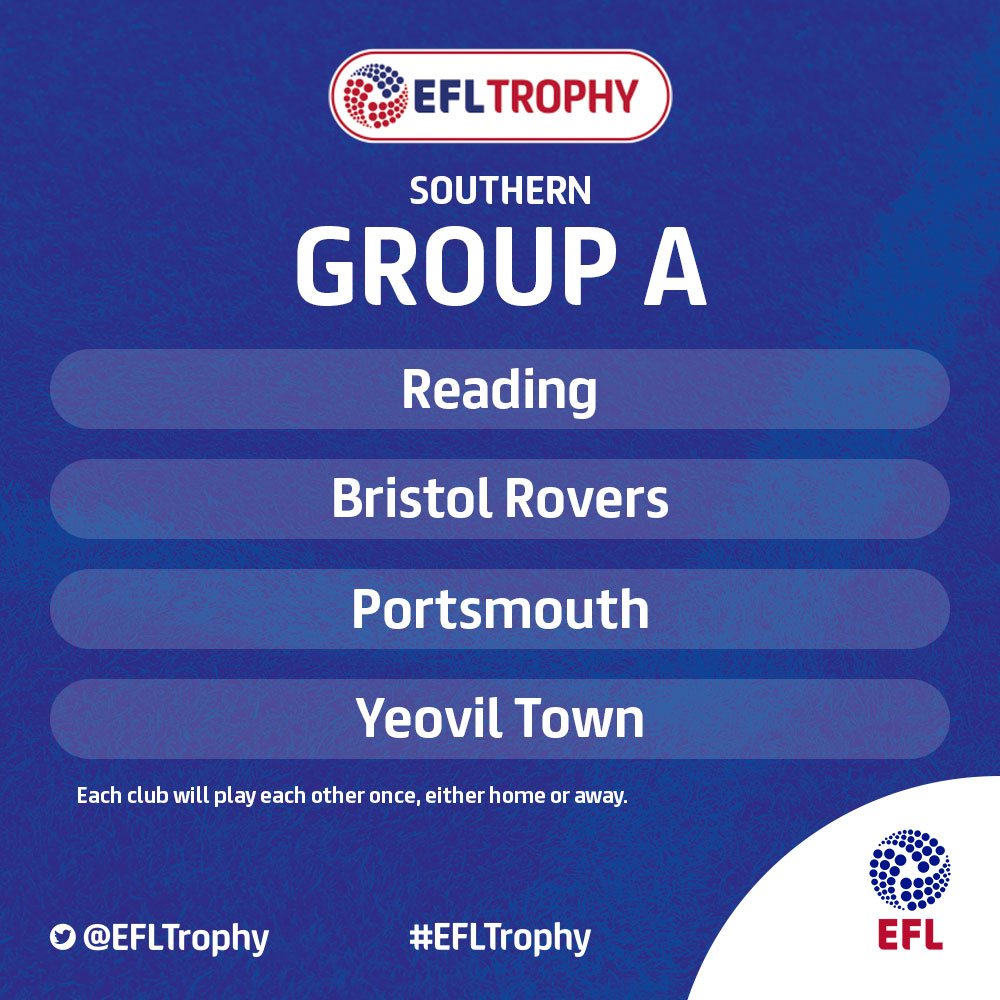 What are some of the most contentious aspects of this competition?
NON-FIRST TEAMS are included.
Clubs that are NOT in the bottom two divisions can now participate.
The Wembley Final dream involving only clubs in the bottom two divisions has ended.
The Age Group category for Category A Academy rated players have been altered post-voting.
The competition is a potential "one-year trial" for some wider detrimental football changes.
Cat. A. Academy clubs can enter a side of any standard; including 4 players aged over 23.
In these circumstances it can be no surprise that there is talk of walk-outs and boycotts at some matches.
In the Group Stage Bristol Rovers have the following fixtures:
(1). Bristol Rovers v. "Reading XI" on Tuesday 30th August 2016.
(2). Bristol Rovers v. Yeovil Town on Tuesday 4th October 2016.
(3). Portsmouth v. Bristol Rovers on Tuesday 8th November 2016.
It is the FIRST of these three games that is exercising the conscience and judgement of BRFC supporters.
Reading cannot play a first team and can field any sort of team; subject to the amended age limitations.
The BRSC are aware some EC members and some volunteers will not attend this match.
However, we will continue to support the football club and continue with our normal matchday operations.
Some members will carry out their duties and then choose not to stay for the game itself.
The Yeovil Town HOME game involves first teams playing each other and is not raising the same concerns.
The AWAY Match at Portsmouth may be affected by a boycott of sorts.
At the end of the "one-year trial" the hope is that this half-baked idea is jettisoned and never revisited.
Supporters can voice their disapproval of this EFL Trophy structure in many ways.
You can protest about this competition structure using: CLICK HERE and CLICK HERE